HOW TO CARVE A PUMPKIN
Hang on for a minute...we're trying to find some more stories you might like.
1. Choose a large or medium sized pumpkin.
2. Choose a knife and cut off the crown of the pumpkin.
3. Using a large spoon scoop out all of the guts and seeds out and throw them away.
4. With a marker or pen outline the design you want to carve.
5. Take your knife and slowly and precisely go over your lines.
6.Throw away the excess pieces.
7. Put a tea light inside.
About the Writer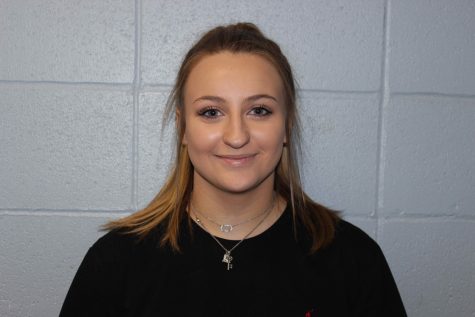 Brooke Malkey, Staff
This is Brooke Malkey, she has been doing yearbook for 3 years now, and is excited for what's to come. Yearbook has impacted her life not only because of all the good friends she has made but also all of the good memories she has made with all of the other staff members. Brooke is looking forward to working on this year's yearbook and working with the new staff. Brooke enjoys taking pictures of students and what they do inside and outside of school.