GHHS Will Soon Bid Farewell to One of its Great Additions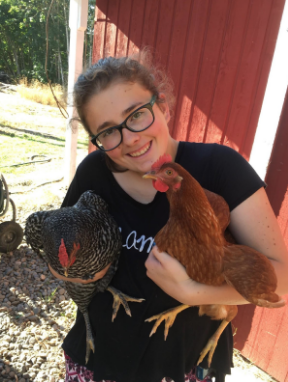 Hang on for a minute...we're trying to find some more stories you might like.
Taylor Dingman is a very devoted student, talented baker and cook, and still finds time to give back and volunteer in the community. She is in advanced classes and maintains very good grades. Over the years, she has advanced her baking skills, and has won many baking awards. As a little kid, her mom inspired her to start baking. One of her first times baking by herself turned into a disaster as she called it, but it was a very tasty disaster. Taylor made an apple pie that she described as pretty on the outside, but the inside was more like apple soup rather than apple pie. Some of her favorite desserts to bake include cakes, cupcakes, pumpkin rolls, and cookies. Some of the awards she was won include a People's Choice Award, a few for pie baking contests, and a cookie baking contest. This summer, she devoted much of her time to volunteering at various children's activities, such as cooking, theater, and environment camps. She is a type 1 diabetic and has been since she was two years old. She spent time with other diabetics that could relate to her different everyday struggles. Taylor volunteered at a theater day camp, Monday through Friday from 9am to 1pm. She also volunteered at an outdoor day camp where children learn about the outdoors and how to take care of it. Lastly, she assisted at a cooking camp for about a week, teaching small children how bake and cook simple, yummy recipes.
Taylor has a deep love for her six chickens: Rose, Cass, Peep, Turkey, Betty and Nugget. They have been a part of her family since April.
Taylor is a very selfless and creative person that works very hard to help and better her community. Although she will be moving during winter break in December to Reno, Nevada, she will be missed by many of her peers and friends. She was a great addition to Kopachuck when she moved to Washington in eighth grade, and has never failed to put a smile on everyone's face.
About the Writer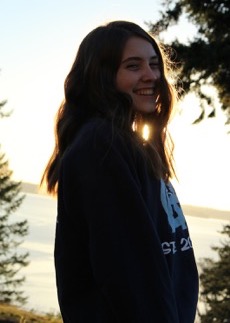 Katherine Wallace, Staff
Hi! This is Katherine Wallace and she is going into her sophomore year at Gig Harbor. She is a Head Editor on the 2018-2019 yearbook and is very excited...