A Thanksgiving In The Life of Jackson Dowd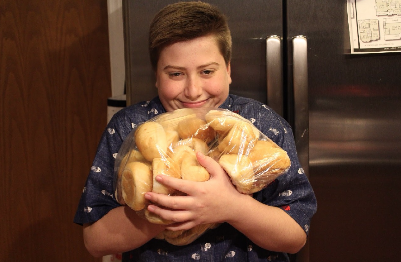 Thanksgiving is a day to give thanks for all that makes us happy, to celebrate with
friends and family while eating great food and telling comical stories, and maybe watching a little
football too. After living 14 years with my younger brother Jackson Dowd, I know him too well and have many
comical stories to last a lifetime about our roller coaster ride of brother-hood. The only
thing to top off our immature, hysterical comedy would be to throw in a few of our cousins and
uncles to create the truly amusing group of folks I call family. One of the only gatherings where
we can fit most of our family into one crowded kitchen or dining room would be the great
"Turkey Day." To have so many bustling boys in one area is proven to be catastrophic,
particularly for turkeys. To get to know the entertaining and outspoken half I don't have and a
get glimpse of my family, what's better than to experience a Thanksgiving Day through the eyes
of Jackson Dowd?
Jackson needs what feels like an eternity of beauty sleep. He woke up at
exactly 10:23 a.m. to be precise. After crawling out of bed, the growing hungry monster
moseyed himself downstairs to play some video games.
Little did he know, a batch of steamy cinnamon goodness, or what most people refer to as
cinnamon rolls, awaited him. It's not often that you wake up to cinnamon rolls in my household, so making
each bite count was essential. After two or so cinnamon rolls and another gaming session with
his big bro, it was time to finish cleaning the house before company arrived. We figured it was
probably time to do so after the third and fourth time our mom yelled down to us to finish
cleaning.
Jackson dusted and tidied his little heart out as he watched me vacuum and help set the
table. After an hour of backbreaking work, at last the house was spick and span and ready for
company.
Our older and closest cousin was the first to arrive. Jackson caught up with his
cousin and his girlfriend before of course, another gaming session with now his cousin and big
brother. After beating his cousin and brother in some NBA 2K (which doesn't happen often), he
greeted the growing number of guests that arrived one after the other. Eleven handshakes,
knuckle bumps, and hugs later, our house soon began to fill with family members as the chatter
commenced. Laughter spread across the house, as drinks were passed and snacks we eaten.
Jackson, usually the main cause of our laughter, was the centerpiece of our conversations.
His truly hilarious and outgoing self can put a smile on anyone's face, and his sense of humor will
surely make you shake your head in the disbelief.
Finally, it was time to eat after each family member indulged in conversation. We all
gathered around our long dining room table and dove into our delicious meal after saying grace.
Our dinner consisted of homemade gravy poured over mashed potatoes, tasty turkey,
appetizing salad, mouthwatering stuffing, and Jackson's favorite rolls, all washed down with
sparkling pomegranate cider.
After the comical stories of past hunting trips and future vacations, time eventually flew
by and desert was served. Jackson preferred only the one-of- a-kind homemade mud pie,
but on top of that, there was ice cream and scrumptious apple pie.
After all plates were cleared, Jackson said his goodbyes to me and my parents as he rode to our
grandpa's house to stay the night. He finished his food-filled day by watching movies and Stranger Things.
About the Writer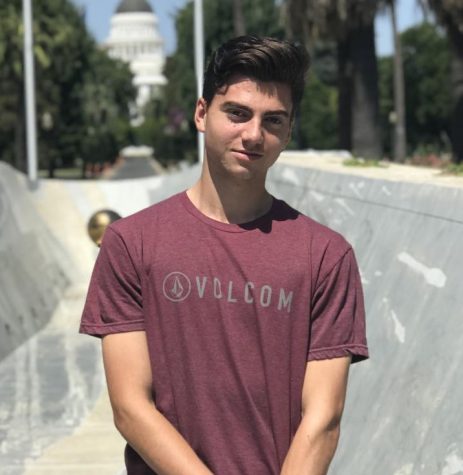 Jordan Dowd, Editor
As a senior and editor of The Gig Harbor Sound, Jordan takes pride in representing his school, while making sure that all voices are heard at Gig Harbor...