The Young Girls Image–When Fantasy Becomes Greater Than Reality
Hang on for a minute...we're trying to find some more stories you might like.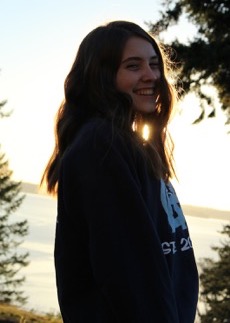 More stories from Katherine Wallace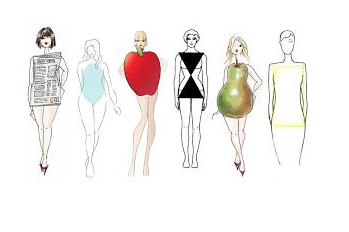 With social media and magazines surrounding everyone's daily life, it's hard to imagine a world without picture perfect models and athletes. Society has set strict, specific beauty standards that feature certain aspects of women's bodies that can be very unrealistic. Young girls see women that are heavily edited and photoshopped and think that this is the reality of all 'beautiful women.' A majority of the photos that are posted on social media have been photoshopped to make someone skinnier, have more curves/be more curvy, and other characteristics that are deemed as beautiful and chased after in western standards.
One of the reasons for the self hate of women's bodies is to attract a significant other. Women continue to pick themselves apart by putting on artificial materials such as makeup and hair dye, in order to live up to a certain image. Images circulate the internet of girls that are extremely unhealthily thin, yet many girls aspire to replicate them.
This can, in extreme cases later lead to depression and eating disorders. About one in four girls will end up developing a clinical diagnosis which can include but are not limited to; depression, eating disorders, cuttings, anxiety, addiction, and more. About 98% of the girls surveyed on the subject said that they felt a giant amount of pressure to look a certain way. Instead of facing this shame, some decide to alter their bodies to make themselves look more like the celebrities that are featured on red carpets and in pictures that are plastered everywhere around women.
The numbers of women receiving cosmetic surgeries each year is on the rise and one in five women have considered, or are planning on getting plastic surgery in the future with seven percent of these women already having some form of plastic surgery already. Other forms of altering a body can be using celebrity endorsed products like waist trainers that pinch your waist making it appear smaller, but can add pressure to your waist and ultimately limit the flow of blood and oxygen throughout the body.
There has been a huge movement of body positive women that focus on enhancing flaws and not letting them hold you back. They have been using social media to get their message out that every woman is different and that's what makes everyone uniquely beautiful.
Emma Watson, a famous actress is a proud believer of loving yourself for who you are, ignoring the pressure, and embracing every imperfection.
"I've accepted my body shape more as I've gotten older."
"I went through a stage of wanting to have that straight-up-and-down model look, but I have curves and hips, and in the end you have to accept yourself as you are. I keep telling myself that I'm a human being, an imperfect human being who's not made to look like a doll, and that who I am as a person is more important than whether or not at that moment I have a nice figure."
The ironic thing about photos is although they are supposed to capture an image as it is–reality– society has corrupted this reality by editing photos so much that they become fantasy. So just remember that the next time you look in the mirror, and embrace yourself for looking at a pure, untouched image of reality, instead of wishing to be a pawn of the fantasy.
References
(2015, February 19). One in 5 American women actively considering plastic surgery: Study. Retrieved from http://www.nydailynews.com/life-style/5-american-women-actively-plastic-surgery-article-1.2121903
Riehle, M. (n.d.). Teens feel pressure to be 'perfect'. Retrieved from http://broadview.sacredsf.org/6731/features/perfection-pressures/
Statistics on Girls & Women's Self Esteem, Pressures & Leadership Heart of Leadership: Lead. Your World. (n.d.). Retrieved from http://www.heartofleadership.org/statistics/
(n.d.). The Feminist Theory on Body Shaming (with images, tweets) · mayasurany1. Retrieved from https://storify.com/mayasurany1/the-feminist-theory-on-body-shaming
About the Writer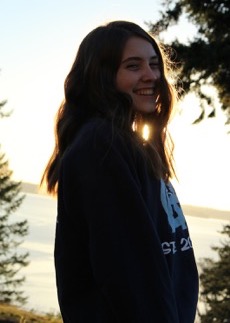 Katherine Wallace, Staff
Hi! This is Katherine Wallace and she is going into her sophomore year at Gig Harbor. She is a Head Editor on the 2018-2019 yearbook and is very excited...