Taylor Swift Reputation Stadium Tour Review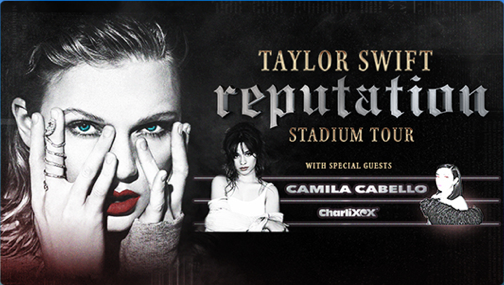 The night of May 22 of 2018 was an awestrucking event for all the Taylor Swift fans, or better known as Swifties, in Seattle. After nearly two years of being off the spotlight, Taylor Swift returns with a new album that promises to break many records, including one on YouTube with her first single, "Look What You Made Me Do". The music video earned over 40 million views in less than 24 hours, making it the first music video on YouTube to do so. On November 10 of 2017, she released her sixth studio album titled Reputation, which not only was criticized as being one of the best albums of 2017, but also sold over a million copies on its first day of release. Reputation had already surpassed all previous albums sales of 2017. Although the album was not nominated for the Grammys that year, since it was released a few weeks later after the nominations list had already been decided, she did get nominated for best song written for visual media for the hit, "I Don't Wanna Live Forever," and best country song as a writer for, "Better Man," whom she wrote it for the country band Little Big Town.
Swifties began to investigate all over the internet in hope of getting one of their main question answered: "When will she go on tour again!?" Three days following the release of Reputation, Taylor's team, or better known as Taylor Nation, announced the first 27 dates of the tour, which was named the "Taylor Swift Reputation Stadium Tour." On May 8, Taylor traveled over to Arizona to perform at the University of Phoenix Stadium located in the city Glendale. She was accompanied by tour mates, Camila Cabello and Charli XCX. Then she made two stops at California in Santa Clara and Pasadena on May 12 and 15, and finally arrived to Seattle on May 22.
The evening began with Charli XCX performing her hit "Boom Clap" and ended with the well-known "Fancy." Due to Camila's absence on the tour that night, the attendees had to wait nearly an hour before Taylor could come out and perform. While the pre-performance was occuring, Charli asked the 56,000 attendees to scream, "Get well soon, Camila," and of course everyone hollered. At about 9:00 pm, the screen in which the artist was being shown turned black, and everyone knew it was time for the phenomenal pop artist to lurk from her hiding and show her potential. Taylor began by performing her hit, "…Ready For It?" with backup dancers moving to the intense rhythm of the song. As the music boomed through the speakers, the wristbands attendees were given at the entrance began to light up. The loud crowd began lifting up their posters with either song lyrics or personal phrases to the pop artist. Taylor had multiple costume changes throughout the whole night with some being magical and colorful like when she performed one of her biggest hits, "Shake It Off," and others being intriguing and astonishing like when she performed, "Don't Blame Me," a song off of her recent album. Some were golden and shiny like when she performed the dark tune, "Look What You Made Me Do," and others were dark but marvelous like when she performed a non-single called, "Dress." Colorful lights, a loud crowd, and a fantastic artist to make the night one like never before. The night ends with a mashup song of, "This Is Why We Can't Have Nice Things," and, "We Are Never Ever Getting Back Together." Finally, it was time for Taylor to leave and end the show with a powerful phrase that showed on the screen typed in Old English font:  "And in the death of her reputation, she felt truly alive."
About the Writer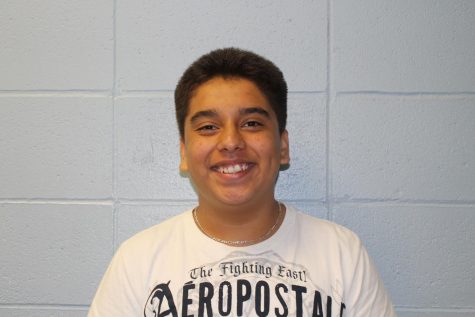 Felix Guerrero, Writer
Hey there, my name is Felix Guerrero. So, what can I say about me? I'm a freshman here at Gig Harbor High School and I'm very excited to be part of the...