Screenagers
For a long time, Facebook dominated the social media industry. High schoolers everywhere have left Facebook in the dust in exchange for new platforms such as Instagram, Snapchat, and Twitter. This shift has not come as a surprise to many because the social media world as we see it now is changing constantly to keep up to date with the 2018, newest and best technology. At Gig Harbor High School it is obvious how present social media is in the lives of all students. According to the article, "Top U.S. Mobile Social Apps", Facebook still dominates with 168.76 million users but Instagram comes in as a close second with 116.99 million users. Other apps such as Twitter with 70.21 million and Snapchat with 52.09 million are becoming more and more popular daily. Social media is even used through the school quite often. Some classes such as yearbook, leadership, and marketing use forms of social media to take polls for school research. Clubs and sport teams almost all have an account on Twitter and Instagram for their followers to stay updated on events and games going on. Clubs around the school use accounts to promote their club meetings, events, gain club members, and spread awareness about the issues the club is tackling. When a survey was taken of 50 students at the high school, 48 said they actively check Instagram, 50 said they use Snapchat daily, and 39 said they actively use Twitter. When senior Ashley Aldridge was asked if she wished she could wake up one day and have social media disappear she replied, "No! Social media helps me stay in touch with all my friends and see what's going on in their lives on a daily basis." Aldridge highlights a key benefit that social media provides. However senior Emily Molzan, when asked the same question replied, "Yes! It's a distraction and takes away from real moments that people miss from being too busy on their phones." So follow along and click into this long and apparently not phoney transition of a social media take over.
About the Writer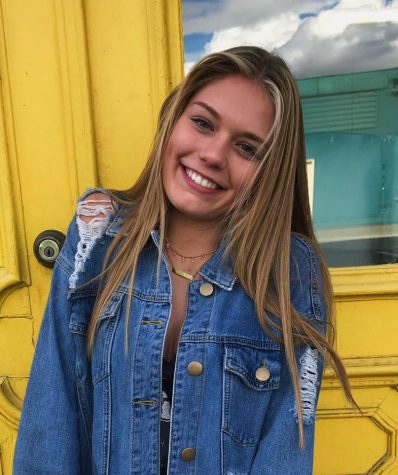 Jacqueline Verrue, Writer
A Gig Harbor High School senior and first-time member of the yearbook and newspaper class, Jacqueline Verrue is very excited to cover events and people...