New Turf for the Gig Harbor High School Field
In the summer of 2017, the popular Roy Anderson field at Peninsula High School was given a much needed repair: a new replacement for the old turf. This past summer, the upper field at Gig Harbor High School was also given new turf. According to Bob Werner, the athletic director at GHHS, turf lasts "about 10 years. It has to do what is called impact testing." Impact testing, often called g-max testing, looks at the amount of impact force a person will experience when falling on a surface. For athletic turf fields, it is important that the surface meets a certain standard of impact force in order to lower the chance of injury and protect athletes. If a test is failed, owners of a field may lose their insurance and be forced to shut down. Because the turf on the GHHS field was nearly 14 years old before being replaced, it had repeatedly failed impact testing. "A couple of times in the last couple years, we've had to shut [the turf field at GHHS] down," says Werner. "We let nobody play on it while we were doing repairs because we weren't able to have insurance to cover it." For the Peninsula School District it was either replace the turf or shut the field down to protect athletes. Luckily, for the many football, soccer, lacrosse and other sports teams who use the turf field at GHHS, the district replaced the turf. 
About the Writer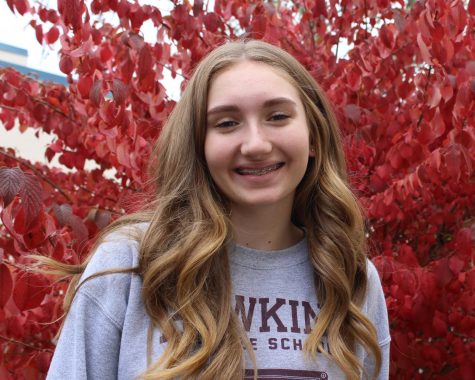 Anya Wild, Writer
Anya Wild, freshmen and columnist for The Sound, is new to the publishing team at Gig Harbor High School. This year she hopes to make every deadline while...