Get to Know New English Teacher Ms. Keigan
Jessica Keigan has been teaching for the past sixteen years. She usually teaches ninth and eleventh graders, however, she enjoys teaching every grade. Every teacher will say something different when asking what they like about being a teacher but Ms. Keigan will tell you, "I like that everyday is different, if I worked in a different job then it's the same old thing everyday and it's a fun challenge being a teacher." At her old school she had to teach bigger classes and even had a co-teacher in each class that would assist her in different subjects. Ms. Keigan got her bachelor's degree at Seattle Pacific University and her Masters degree at the University of Colorado where she started her teaching career. She lived in Colorado for most of her life before moving here to Gig Harbor to teach at GHHS. She likes both schools but prefers the smaller classes here where she can connect more with her students and have less work to bring home. Ms. Keigan has her work cut out for here and is definitely qualified for the job. When asking her about her goals for the rest of the year she stated, "My general goal as a teacher is to get my students to find something they can enjoy like for example a book they enjoy reading or a project they enjoy doing or find something to connect to my class." She hopes to meet more people and stay here as long as possible as a Tide.  
About the Writer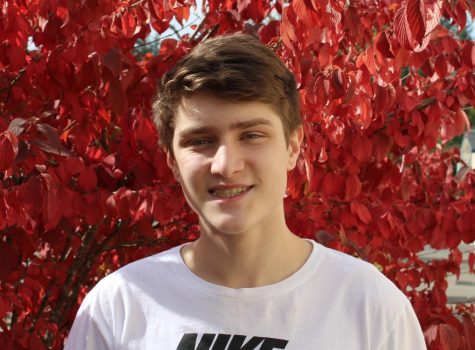 Grant Lilly, Writer
Grant Lilly is new to Gig Harbor High and the yearbook staff. He was drawn in due to his previous interest in photography and publication. Grant spends...