Ariana Grande Continues to Impress
From Victorious to becoming a big star, Ariana Grande never ceases to shock the media. Recently, she has been on a roll for being in the news. After her engagement with Pete Davidson was broken off, thank u, next was written. She made a stunning tribute song to all of her exes, including big names like Mac Miller, her ex who passed, and of course Pete Davidson. The music video for this also gained a lot of coverage in the media due to the fact it included actors and plot lines from big movies like Mean Girls. The hype for this single was huge, as well as her newest release, 7 rings. Not only that, but she dropped the song list of a soon to be released album onto her Instagram, getting fans ready for its release. Ariana Grande has been an icon for awhile now, and still being relevant to today's youth is something she earned with hard work and effort put into her music production. Grande decided she wanted a tattoo of the title of her 7 Rings song in Japanese, but when she got it, it said barbeque grill. Although the jokes and media attention were great, she decide to get it fixed. Upon getting it fixed, it actually got worse. The new translation is "Japanese BBQ Finger". Maybe the third time will be the charm, and she can fix the translation to say "7 Rings" like she intended.
About the Contributor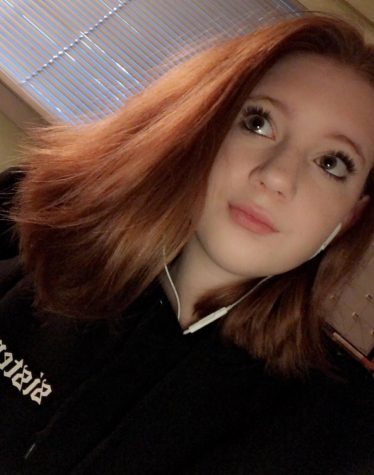 Holly Thomas, Writer
Sophomore Holly Thomas, a returner to the Gig Harbor High School yearbook and newspaper staff, is looking forward to writing a lot about issues that students...