ODP National Championships
Every year USA water polo host training camps across the nation to select athletes for a national championship tournament. This year Gig Harbor high school had athletes selected. Freshman Drew Houston represented the PNW on the boy's development team. While juniors Katie Ward and Teghan Miller both played on the PNW youth girls team. Senior Tatum Benson also participated in the National Championship she got the opportunity to play on an All-Star team. The All-Stars were forty-eight girls selected across the nation and divided into four teams who would all play each other.
Ward Gig Harbor's own goalie has played at the championship last year so after she was selected for first team all-state last year it was no surprise that the team selected her for her talents once again. Ward was key to the success of the PNW team as she was able to record block after block and keep the score in favor of the team. Miller had also competed at the national championships before. However, she used to live in California and played for a different zone. Her talents made her an amazing addition to the PNW team and they were thankful to add her talents to their roster. In the end, their efforts helped lead the team to 13th place overall.
Tatum Benson had never competed at the championship before so her selection as one of
the forty-eight girls to get the opportunity to play was very exciting and she was beyond grateful
for the opportunity. The teams were north, east, south, and west. Benson played for the west and found herself in the championship game against the south. The score was 4-4 when the fourth quarter buzzer went off so it was into golden goal overtime for the two teams. In the end, it was West who came out on top and Benson and her team was very excited and proud. It was an amazing opportunity to compete with amazing athletes that they could see again during college competitions.
The ODP program exposes young athletes across the nation to top levels of play in their age groups. They get the chance to work with national coaches and Olympians who are excited to share their knowledge and facilitate the growth of their talents and help ensure a long legacy of greatness in the sport for Team USA.
About the Writer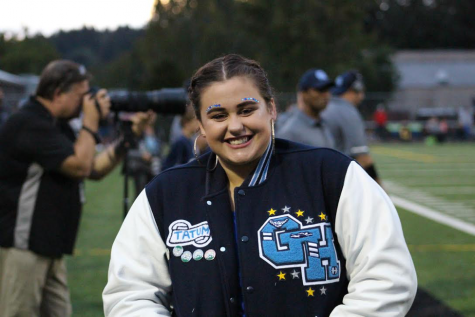 Tatum Benson, Writer
Tatum Benson joined the yearbook staff as a senior at Gig Harbor High School. Her days are spent at the pool swimming and playing water polo. Last year...