Favorite Gig Harbor Restaurants
Gig Harbor is filled with different restaurants for all of the students to enjoy. A lot of the GHHS students spend their free time eating at various restaurants throughout the town; many students use the restaurants around town as a break from homework or just a place to spend time with friends outside of home.
Junior Jessie James spends a lot of her free time at the Harbor General Store. Her favorite food to order there is their blueberry cheesecake muffin and a strawberry banana smoothie. She said, "I love going to the Harbor General Store when I need to catch up with friends and get out of the house. It's a fun place to relax… and it's super cute inside!" It's definitely a popular spot and Gig Harbor students filter in and out everyday.
Another favorite is Qdoba. Junior Luke Finnigan said, "Qdoba is definitely the best places to eat in Gig Harbor. It's sort of far from the high school, but it's worth the drive. I love choosing what to put on my burrito and I always make sure to top it off with queso." Many students go to Qdoba before football games and enjoy their great food.
Sophomore Luke Stephens loves to eat dinner at Fondi's. He said, "I always order a kids pepperoni pizza and an Italian soda, but my favorite part is seeing Luke Elestads beautiful face while he works." Fondi's is known for its great food and amazing bread sticks. These restaurants are loved by many students at GHHS, and would be great places to grab a bite to eat.
About the Writer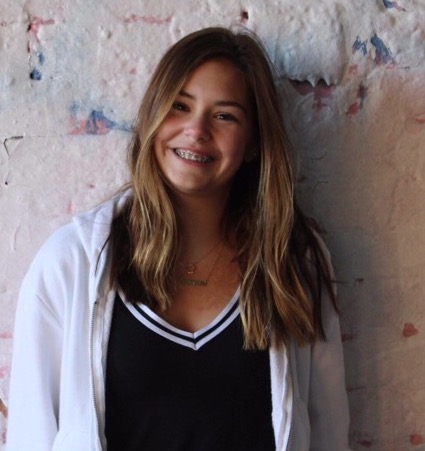 Paige McMahon, Writer
Junior, Paige McMahon is eager and excited to take on her first year as a writer on the Gig Harbor High School newspaper staff. She is looking forward...