Change For Girls
Hang on for a minute...we're trying to find some more stories you might like.
Change for Girls is a club here at Gig Harbor High School with the goal of empowering our younger generation of girls. They meet almost every Monday after school and often travel to local elementary and middle schools to talk to the young girls there. The Change for Girls club's presentations include messages about confidence, leadership, and being positive. Of course, these are all important messages for young girls. Through these talks, the Change for Girls club has made a fierce impact on the female community here in Gig Harbor. Specifically, the club has helped teach girls that they are important and supported. The club has even truly affected and inspired its members; those in the club say that the meetings have helped them realize the importance of teaching younger girls about their power.
For example, when asked how she was impacted by the club, freshman Lauren Caboot says, "It has been really cool to talk to younger girls about topics that can be hard for them." Caboot acknowledges that the best part is "[being] able to help middle school girls with some struggles that they have in a fun, safe environment." Also, Caboot noted that she first joined the club because she saw that it "was a club designated to helping young girls by talking to them about important topics." Overall, Change for Girls is an inspiring club here at Gig Harbor High School that has done great work in the community and has even left an impact on its members.
About the Writer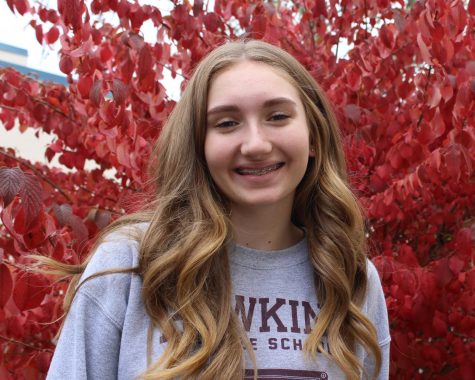 Anya Wild, Writer
Anya Wild, freshmen and columnist for The Sound, is new to the publishing team at Gig Harbor High School. This year she hopes to make every deadline while...