Jonas Brothers: Remember This Tour
The Jonas Brothers just ended their first national tour back from the pandemic on October 28th, called the "Remember This" tour. The last show was at the Hollywood Bowl in L.A. on October 27th and it was completely sold out. The Brothers played a total of 44 shows from August to October. The tour was named after a single they released titled "Remember This"."The tour wasn't based on an album, so there wasn't a specific set-list. There were some old throwback songs from the 2000s, songs from their previous album "Happiness Begins" which was released in 2019, some of Nick Jonas's solo songs, and lastly, some DNCE, which is the band that Joe Jonas was a part of for a while. A few other singles were played as well, such as "Leave Before You Love Me", their new song featuring Marshmallow, and their most recent release, "Who's in Your Head". Kelsea Ballerini was the opener for the tour. She's a multi-platinum country-pop singer and she has collaborated with Kenny Chesney, and other famous country singers in the past. "The Remember This tour has the potential to be the tour of the year, with incredible music like Only Human, Strangers, Hesitate, and much more," quotes music enthusiast Jonah Eilers (9). Our fingers are crossed for this wish to come true! The concerts they performed sounded amazing. There was a video introduction, act one, which had eight songs, and act two that had three songs, act three with four songs, and finally, act four with eight songs as well, and a finale. "I personally didn't go to their concert in Auburn, Washington, but my friend Morgan Weaver did and it sounded like a blast! She has been talking non-stop about it since she went in August," says Jonny Windham (10).
About the Contributor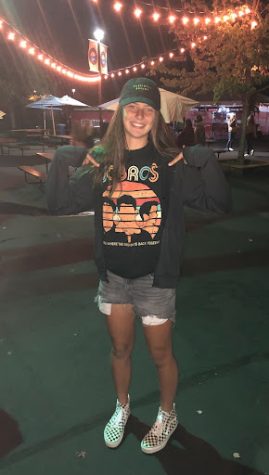 Morgan Weaver, Reporter
New to the newspaper team, Morgan Weaver is a freshman at GHHS this year. Weaver loves to play soccer, hang out with her family and friends, and watch...