Student Spotlight: Ezra Hwang
Ezra Hwang (11) is an artist of all types. He's a photographer, director, and his real passion, musician. By his junior year, Hwang has made 3 songs and is planning to create more. He makes music "to make something bigger than me. To see what I'm capable of, even if music doesn't end up being the endgame." Hwang also stated, "Because The Internet by Childish Gambino (AKA Donald Glover) lowkey saved my life. Ever since I first heard it, it's been a source of inspiration and hope that I can do what I wanna do. So to do what Donald did for me, to someone else, that would be the dream." Although music has been important to him forever, Hwang didn't have the resources to start making music until middle school. Hwang said, "Music has always been a big part of my life. In elementary school in auburn, we would freestyle diss tracks on each other during recess, or on bus rides. But in middle school I actually had the resources I needed to record and produce music. And with Noah we were able to actually make something special." Hwang's online name is ZRA and you can find his music on all platforms.
About the Contributor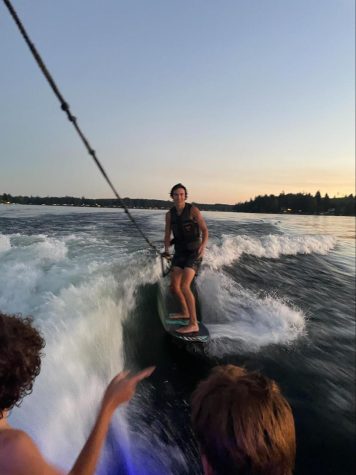 Kaden Kugler
Junior student Kaden Kugler is a returning member of the staff. This year he has the position of senior sports section editor. His experience as an athlete...