Shawn Mendes Takes the Stage at Tacoma Dome, Summer 2017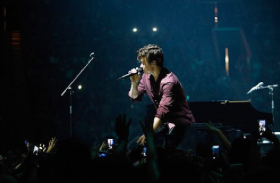 This summer, there were many different concerts that made their way to Washington. For example, Shawn Mendes, Ed Sheeran, and Lady Gaga all came to perform at Tacoma Dome. This summer I went to the Shawn Mendes concert with my friend Rebecca. Charlie Puth was Mendes' opening act. He sang several songs including "Attention" and "One Call Away."  When Mendes came onto the stage, the crowd went wild. Lots of the people in the audience were wearing or holding glowsticks. The lights correlated really well with the songs which enhanced his performance. There was a big sphere hanging in the middle of the stadium which displayed the moon, earth, and other cosmic appearances throughout the show. For most of the show, Mendes accompanied himself with the guitar, but he eventually moved on and played the piano for a few songs. It took the concert to a new level. Most of the audience took out their flashlights and started swaying along with the music. Afterwards there was a huge line to purchase Shawn Mendes tour merchandise. It was an amazing experience for me and everyone else in the crowd.
About the Writer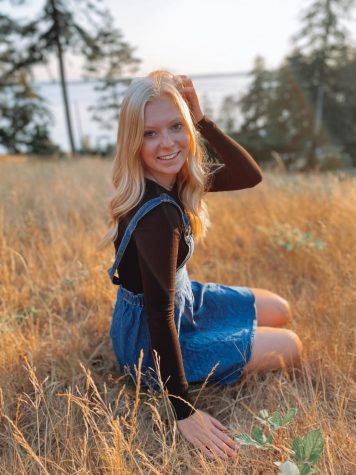 Claire Willis
This is Claire Willis and she is a senior at Gig Harbor this year. She is a head editor of this upcoming yearbook. She loves being a part of the yearbook...