Girls Bowling Makes History as the First Team at Gig Harbor High School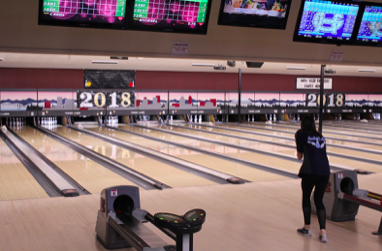 Hang on for a minute...we're trying to find some more stories you might like.
Bowling is no doubt a fun way to spend some down time while having fun with friends and family. But do you think you could play on an organized school team? Now it's finally possible. The inaugural season of our newly introduced Girls Bowling team is slowly coming to an end, as they only have one remaining home game. Each home game is played at Tacoma's Tower Lanes, a popular meeting place for several of the Tides during their free time. After playing a round of mini golf next door, it would be worth it to stop by and cheer on our new team.
The first team of existence consists of a diverse range of classmen including, three freshmen, four sophomores, six juniors, and five seniors. This team is a great way to build friendships and compete with students from all grades. Teamwork and support comes in handy for the group matches as well as team chemistry. These three values are essential for a team to be successful and our bowling team possess each of them.
The girls are coached by math teachers Mr. Jansen and Mr. Millard, who are both experiencing their first years of coaching this sport. If only strikes could be obtained by calculation math equations. We would have the best team in the league! Still, the limit as our bowling team approaches the end of the season is infinity! They can do anything.
The inaugural bowling season hasn't had the greatest start, as the team currently has a 1-11 record. Although, the girl's spirits are still high and each player competes every match. Luckily, their first win came against our cross-town rivals, Peninsula. They won with a score of 5-0, winning all five matches. We still have bragging rights and remain in front of them on the standings.
Hopefully with our great coaching staff, our girls bowling team will bounce back next year, ready to compete, and ready for some fun. This was a big season as it introduced more opportunities for the girls of our school to compete in sports and have fun after school with the friends around them. We'll bounce back Gig Harbor, we always do.
About the Writer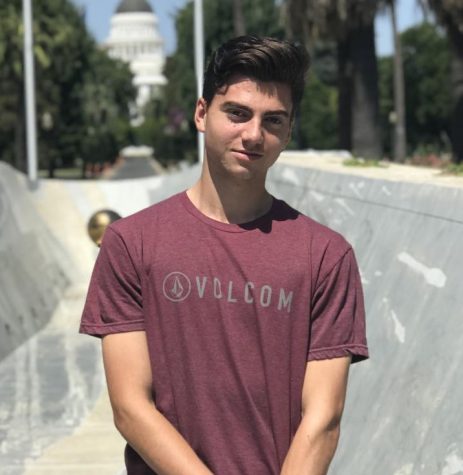 Jordan Dowd, Editor
As a senior and editor of The Gig Harbor Sound, Jordan takes pride in representing his school, while making sure that all voices are heard at Gig Harbor...