A Winter Vacation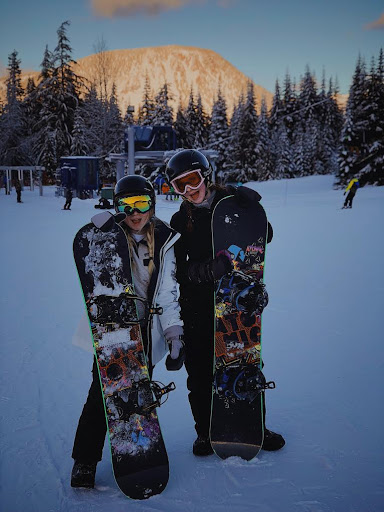 Hang on for a minute...we're trying to find some more stories you might like.
It's winter, it's snowing and freezing cold! This calls for a vacation! Students Jocelyn Hughes (9) and Noelle Smith (9) are freshman at Gig Harbor High School. As soon as winter break came around, they decided it was time go and celebrate winter break and the new year for a reason! And that is to go snowboarding. Jocelyn and Noelle left to go up to the mountains on the 30th of December till the 1st of January. While they stayed there celebrating the new year, they stayed at the Packwood Hotel drinking hot cocoa and waiting for the count down. While up in the mountains, Jocelyn and Noelle rented snowboards and headed up to White Pass to take on challenges, but as well as have an amazing time. According to Noelle she said "My favorite part was when I finally got up to the top of the mountain and saw the beautiful view, then boarded down the mountain without falling." She also added "Knocking everyone down when I fell getting off the chair lift was definitely a funny fail." Although snowboarding was challenging, Jocelyn says "There were some rough spots on the mountain, but I wouldn't wanna spend any other vacation then to celebrate the new year with my best friend and favorite activity."
About the Writer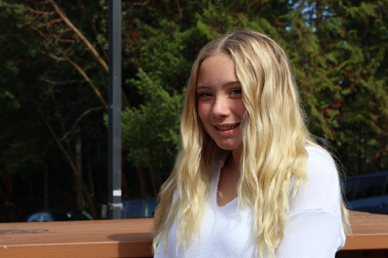 Jocelyn Hughes, Writer
A new writer to Gig Harbor High School newspaper staff, Jocelyn Hughes is a well-committed freshman ready to take a start on the paper. Her favorite subject...