Weekend Hangouts
Weekends are the best days of the week, full of friends, family, activities, sports, fun trips and no school! There are many things to do over the weekend. For example, student Noelle Smith likes to spend her weekends hanging out with friends. She says, "It's nice getting to spend time with family as well and getting a break on the homework." Student, Tiana Kostelecky also says she likes to hang out with friends and family over the weekend. Some of the activities she does over the weekend are watching movies and playing games. She says, "I get excited for the weekend because I get to see my niece!" Not only do students hang out with friends and family, but many other people have sports over the weekend. Student Jocelyn Hughes plays soccer. Soccer games are held every weekend and can be up to one to two games. Hughes plays for Harbor Premier and really enjoys it. She says, "Playing soccer can take up a lot of time during the weekends but it is totally worth it with playing a sport that you enjoy." Additionally, student Maddie Harthorn plays Narrows Softball and Gig Harbor High School softball. Harthorn plays up to three to four games on Saturday and Sunday. She says, "I like being active with softball and hanging out with friends but the commitment is always so difficult!" There are many things to do over the weekend and are always full of fun! 
About the Writer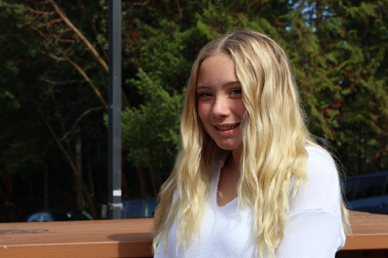 Jocelyn Hughes, Writer
A new writer to Gig Harbor High School newspaper staff, Jocelyn Hughes is a well-committed freshman ready to take a start on the paper. Her favorite subject...