Vacation During Virtual Learning
Not many people are traveling this year, and most who are do so during Thanksgiving or other holidays where there is no school. I however took a two-week vacation to Belize, during online school. The vacation was fun, and I was trying to constantly check in with my computer to make sure I knew the general idea of what we were doing in class. It sounds easy, but there were always a little hiccups along the way. There wasn't any internet for my phone, so I couldn't use it. All I had was my computer. Of course when I was gone, the classes I was taking started to get a little more serious, because the end of the semester was only a week away. "You're missing school and having fun," Rachel Hileman said, "but when you get home you'll be behind on a lot of school work." Having motivation for online school is hard for many people, and it is especially true on vacation because you don't want to do school, you want to have fun! Slowly, the work that I had to do got higher and higher. Also, it's easier to look online and see the work that we did in class, but sometimes it's hard because you don't know what your teachers are saying during the meetings. You don't know when something is due, or how to submit something. That's why it's good to have friends, so they can help. My friend Natalie Flick stated, "With Kaitlynn being gone, I tell her what we did in class so she can know what we did and be able to stay on top of her work." That made it so much easier, but also, I am only in 9th grade, and I don't know many people considering that it has been all virtual this year so far. So it was a relief when I got home, and was able to stay up all night working on everything I have not yet finished. Going on vacation during online school is fun, but I do not recommend it. Half the time when you are supposed to be having fun, you are stressing about what you need to do.
About the Contributor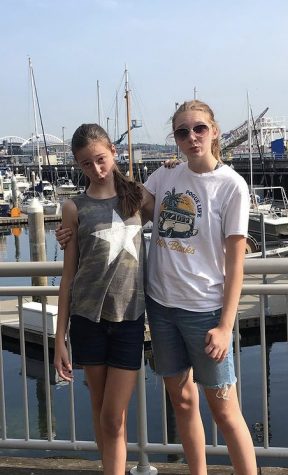 Kaitlynn Weaver, Editor
A returning writer of the newspaper team is now a sophomore at GHHS. Kaitlynn Weaver is looking forward to creating articles that are detailed and enjoyable...