What Inspires Me?
Inspiration is everywhere! Inspiration is different to everyone. You may be inspired by books, a show or movie, an athlete, any person for that matter, or if you're an artist, you might be able to find inspiration in just a shape. Some people that inspire me are my parents. They work really hard every day to make money, but they also find time for us to hang out. I love my family and they inspire me to be better every day!
Another person that inspires me is the one and only Leonardo DiCaprio. Leonardo was bullied in school and ended up dropping out of high school. He landed his famous roles of Jack from The Titanic and now makes $260 million dollars a year. It's really cool to see people go for what they want and end up being super successful.
There are some quotes that also inspire me to keep going and trying hard. "Shoot for the moon, even if you miss you'll land amongst the stars." I really like this one because the way I see it is, even if you don't reach your goal, you can try again. My favorite quote is "It's not about the destination, it's about the journey." This one reminds me to take life slow and enjoy the little things in life. The destination is important, but the little things along the way are just as important.
Kaitlynn Weaver, a freshman at GHHS, said, "Athletes inspire me. It's really cool to see the hard work they put in to accomplish their goal! That makes me want to do the same!" Nothing is given to you, you have to work for it! Rachel Hileman, also a Freshman at GHHS, said, "What inspires me is my guinea pig, Earl, my friends, mom and stepdad, and sports make me feel better mentally and physically and this helps me keep going!"
I feel like with COVID-19 it's important to take a step back and think about the people we love and ways to keep getting through these hard times!
About the Contributor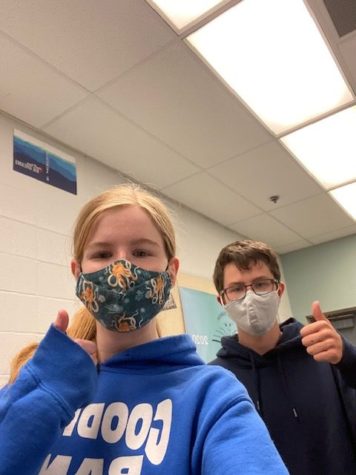 Natalie Flick, Editor
Returning member of the Newspaper Staff, Natalie Flick is a sophomore at GHHS. Flick is excited to be a writer and editor, with the goal of creating amazing...