Going Back To School
March 2020 the quarantine started. Everyone thought it was going to be six weeks off and we would be back to normal. Well, those six weeks rapidly turned into 11 months. We've been out of school for a little shy of a year! No seeing friends or teachers and our homes have become our school and our room has become our classroom. This year has been a while ride but we can see light at the end of the tunnel. In hopes of going back to school, we continue to social distance and wear masks. In the next month or two, we are hopefully going to go back to school. As a freshman, this is amazing news because I don't know the school or the teachers. It's been very hard not seeing my friends all the time and seeing my peers and teachers behind a screen. I'm very excited to go back and get to have somewhat of a normal year but I'm also anxious. I haven't met my teachers, peers, or know the school! Morgan Kelly, a freshman at GHHS said, "I know everyone is saying this but I'm super excited to go back to school and see all my friends and meet my teachers in person. Although, I am worried that it will be hard to transition back to such a constantly busy social life." Morgan brought up a great point! I never thought about the transition but I agree that it might be a hard one. Rachel Hileman a freshman at GHHS said, "Well going back to school during a pandemic with other people can be exciting, but it can bring anxiety. The exciting part is seeing your friends, but the anxiety part is worrying about if you're going to spread the virus to your loved ones. But I'm really excited to go back to school whenever it happens." We just need to be careful and keep everyone safe! Kaitlynn Weaver, a freshman at GHHS said, "I'm nervous about going back to school because I don't really know what high school is like, but I'm ready for a real high school experience and I think it'll be much better." I agree, I really want a normal high school experience! It will be so nice to go back and I'm really excited!
About the Contributor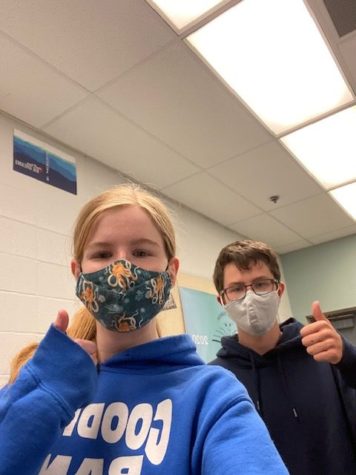 Natalie Flick, Editor
Returning member of the Newspaper Staff, Natalie Flick is a sophomore at GHHS. Flick is excited to be a writer and editor, with the goal of creating amazing...