Tides Runners Impress in First XC Meet vs. Bellarmine
Gig Harbor's cross country team, led by coaches Patty Ley and Kevin Eager, defeated Bellarmine 22-35 in the boys race and lost 21-34 in the girls race. Both were at 4 kilometer distance. This was the first meet actually held at Gig Harbor High in a few years. Freshman runner Christian Keck, who finished 11th overall, commented, "We crushed it. It was a really difficult course and everybody did well. Expect greatness from the Gig Harbor XC Team."
On the boys' side, sophomore runner Micah Galena ran a time of 13:39.25, good enough for first by 10 seconds. Five more Tides runners finished in the top 10, all breaking the line under 14:30. Bellarmine was led by Matthew Hillyer, and three others in the top 10, but it wasn't enough to compete with the Tides.
The girls race was a different story. Bellarmine runner and 2018 5K state champion Ella Borsheim blew her competition out of the water, finishing an astonishing 71 seconds ahead of the rest of the field. Two other Bellarmine runners finished second and third. The Tides' highest placed runner was Kaley Fergus, running a time of 14:37.81.
Gig Harbor will have their next meet, again at Gig Harbor High, on Saturday, February 27th, at 10:00 am. Bellarmine will face off against Puyallup on the same date, at 9:00 am. Hopes are high for the Tides going through this COVID-shortened season, but it's almost a guarantee that they can improve and impress as the season continues.
About the Writer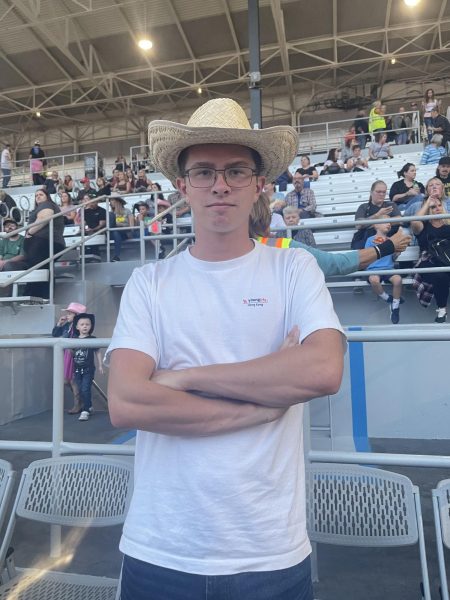 Jonny Windham, Editor
A senior reporter, Jonny Windham is in his 4th year writing and 3rd year editing for The Sound. He hopes to write many quality articles that capture an...