Most Interesting Travel Destinations
With the world still on lockdown, many of us can only dream about the vacation we want to have. There are the popular places, such as Maui or Disneyland, but there are some much more interesting locales in the world. Here are 3 of Earth's most unique places that would appeal to the true adventurer rather than the casual tourist.
1. Pitcairn Islands
This former British colony is one of the most isolated places in the world, and it starts with the journey to get there. You have to fly in to French island Tahiti, get a connecting flight to Mangareva (another French island) and then take a long, 345 mile boat ride to Pitcairn. However, the place is simply beautiful. It has coral reefs, hiking trails that show incredible views over the island, and interesting wildlife native to Pitcairn. But the most interesting thing about Pitcairn is this; it is the least inhabited country in the world with estimated 50 people. To learn more about Pitcairn Islands, go to https://www.government.pn/
2. Barrow (Utqiaġvik), Alaska
This small town of about 4500 is the northernmost point in the United States of America. Despite being 320 miles north of the Arctic Circle, it functions like a normal American town, with a post office, a local newspaper, American road signs, and more. You can even watch their local high school football team on most fall nights, at the northernmost American football field in the world. But there are some things very different about this place. Most of the town's residents are of Inuit descent and there is an Inuit History museum in town. The Top Of The World Hotel offers a beautiful Arctic Ocean view, and the Whale Bone Arch is a beautiful setting for pictures. To learn more about Barrow (Utqiaġvik), go to http://www.north-slope.org/our-communities/utqiagvik
3. Borneo, Indonesia
A large island split between Malaysia, Brunei, and Indonesia, this place is not just known for its borders but also its natural beauty. The wildlife is among the most diverse on Earth. The Borneo orangutan, pygmy elephant, and Sunda clouded leopard are all native to the island. Borneo is truly for the nature lovers, as it is covered mostly with a thick rainforest, close to the Equator. You can also get a taste of the urban world, as the province Sabah in Malaysia is a tropical hotspot for tourists. To learn more about Borneo, go to https://www.britannica.com/place/Borneo-island-Pacific-Ocean

Loading ...
About the Writer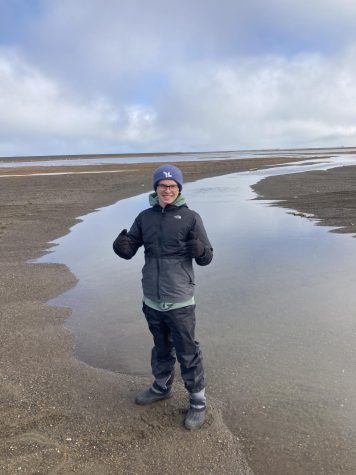 Jonny Windham, Editor
A senior reporter, Jonny Windham is in his 4th year writing and 3rd year editing for The Sound. He hopes to write many quality articles that capture an...