Returning to School: Hybrid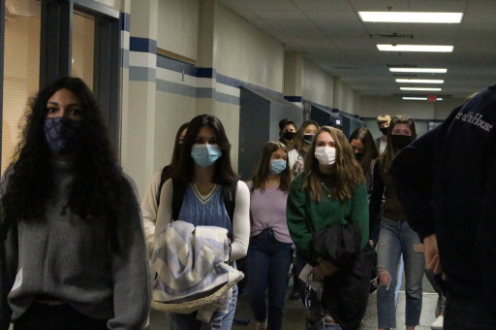 While some parts will be missed about remote learning, I think many of us can agree that hybrid learning is much better. Freshman student Natalie Flick said with hybrid it's, "easier to pay attention and it makes school feel more normal." While hybrid is not the same as fully going back to school, it definitely makes it more fun than remote.
The hybrid schedule is unlike anything at GHHS before. We go to school two times a week (socially distanced and masked), have two work days at home, and have Zoom classes on Wednesdays. Senior Ashleigh Johnson does not like the Hybrid schedule. "There's only two days a week at school and Wednesdays are too long." The schedule can feel weird at times, as over half the students won't be at school at any given time, due to people being on remote learning, and the fact that hybrid learners are split into A and B groups. A group goes to school on Mondays and Thursdays, and B group goes on Tuesdays and Fridays. While I can't see all my friends, at least hybrid gives us a chance to have a realistic high school experience.
Another thing I prefer about hybrid is sports starting up again. Speaking from experience, I can say that sports is a great way to interact with people and have fun at the same time. While it is a little tough with masks, it still can be really fun. Currently during this season, there is the sports Track, Baseball, Girls Tennis, Boys Soccer, Boys Swim, and Fastpitch. Clubs are going on now virtually as well, with clubs such as Book Club, Drama Club, Video Game Club, and Dungeons & Dragons.
About the Writer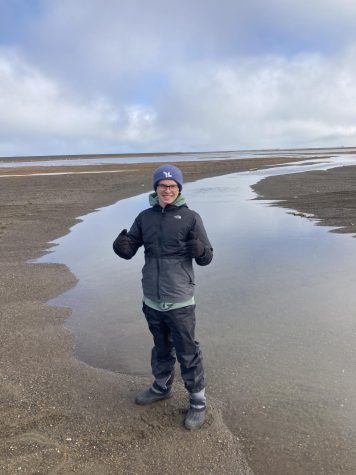 Jonny Windham, Editor
A junior reporter, Jonny Windham is in his 3rd year writing and 2nd year editing for The Sound. He hopes to write many quality articles that capture an...