Fun Activities in Gig Harbor for Summer 2021
With the world finally beginning to open up again, our amazing town has so much to offer this summer. Here are 5 fun summer activities to do in the Harbor this summer.
1. Bike the Cushman trail
The Cushman is a 6.2 mile trail going from near the Narrows Bridge all the way to the Gig Harbor Costco. It has a lot of beautiful views and challenging hills that make it a great biking spot and great thing to do during the summer.
2. Maritime Festival
The yearly maritime festival is being held this year in August in downtown Gig Harbor! On August 21-22, we will see the awesome boats, the parade, and the classic cars in full force once again. This is a super fun activity that only happens once a year, so make sure you don't miss it!
3. Bowl, Play Games, and more at Ocean5
Ocean5 is one of the coolest spots in Gig Harbor. With an arcade, bowling alley, and laser tag arena, it's a great hangout spot to kill time on a long summer afternoon. They also have duckpin bowling, which is very unique to the area. The pins and balls are smaller, and the balls don't have holes, so it's harder to control. It's a fun challenge and I highly recommend it.
4. Hike, Bike, and Hoop at Sehmel Park
Sehmel Park is the biggest park in the area, and there's a wide variety of things to do, with trails, basketball courts, baseball and football fields, and tennis courts. No matter how you pronounce the name, Sehmel is generally considered a great place to hang out!
5. Go jumping at Purdy Bridge
This might sound pretty crazy, but this is a really great activity. The bridge isn't too tall, and it's really fun to jump off of into the water. It's pretty simple, but the water is always refreshing.
About the Contributor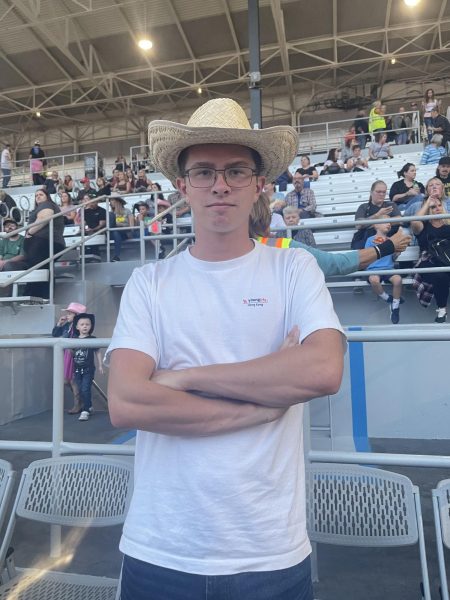 Jonny Windham, Editor
A senior reporter, Jonny Windham is in his 4th year writing and 3rd year editing for The Sound. He hopes to write many quality articles that capture an...