Sports Spotlight: Girls Varsity Soccer
The varsity girls soccer team is starting out their season great with a 3-0 winning streak. They've beat Yelm High School, Capital High School, and North Thurston. All great games, beating them by quite a bit. They had a pre-season scrimmage against Union High School on the first day of school. Lolo Price (12) started it off with a goal and that is where their winning streak began. Also a big congratulations to Ella Hatteberg (12) , getting a D1 scholarship to the University of Arizona. Dani Verrue (12) recently started playing again since her injury, and got a goal on her first game back against Capital High School. Morgan Weaver (9) and Jordan Flaherty (11) are the 2 goalkeepers for the team. They both have only let one goal in each, and they both have made fantastic saves and lead from the back of the field. "It's cool playing with people from different grades." Morgan Weaver said. "It's nice getting to know people that I wouldn't ever have met if it wasn't for soccer." Elise Miller (9) and Alexa Thoms (12) are the team's strikers, and do a phenomenal job. Alexa is really aggressive and Elise is one of the only freshmen on the team and has had great assists. Sophie Blake (10), Haily Burris (11), and Ashley Wright (12) do terrific at midfield, making fantastic passes for everyone. Anne Seim (11) and Ella Gardener (10) are the wide midfielders, and they  are great at handling the ball and making wonderful crosses. Hillary Parks (12) is a wide back and plays great defense. Josie Stanley (12) and Jocelyn Hughes (11) are very positive and cheer on their teammates. Sarah Ehler (10), Addie Seher (11), and Ashley Jones (12) are the center backs. Ashley is a great communicator, Addie makes sure no balls get past her, and Sarah is very fast, and fabulous at clearing the ball. They are all coached by Coach Katie Bennett. "She's a great coach." Sarah Ehler says. "Overall this is a fantastic group of girls and we're hoping to continue our winning streak throughout the season." Roll Tides!
About the Contributor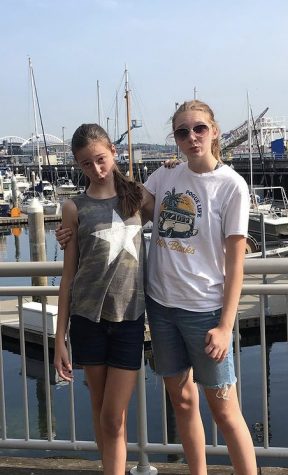 Kaitlynn Weaver, Editor
A returning writer of the newspaper team is now a sophomore at GHHS. Kaitlynn Weaver is looking forward to creating articles that are detailed and enjoyable...