Homecoming: After Hoco Activities!
Homecoming was a big success and although the dance was only an hour long, students still managed to make the fun last! The homecoming dance was limited to a very few amount of people and a short amount of time, because of COVID. Friends got ready together, and partied it up. A popular thing to do before the dance was to take pictures in the harbor with friends! We're lucky to live in a place with such beautiful views. Some people had sleepovers on Friday after the homecoming football game. The football game was a popular activity to go to with friends because it was a perfect way to hang out before homecoming, with also supporting the Tides football team. "After the football game, I went to Natalie Flicks house to stay the night with friends." Rachel Hileman (10) says. "It was so fun, and I styled my friends' hair for the dance the next day!" Depending on the time slot they got, people had dinner with friends before, and after homecoming. People with the last time slot, went to dinner before the dance. Maddie Reneau (10) went to Applebees with her friends, Kayla and Erika Aune before the dance. Morgan Weaver (9) says "My friends and I walked down to the harbor after the dance. We ate pizza, and had a lot of fun." Grace Mckee (9) also had some fun after the dance. "My friends and I went bowling after the dance as well." Most people with dates had a romantic dinner on homecoming day, and went to various places from Table 47 right here in Gig Harbor to The Spaghetti Factory all the way in Tacoma! Jonny Windham (10) stayed the night with 5 other guys at his friends house after homecoming. It seemed like an exhausting and fun weekend for everyone, even though it was a little switched up because of the conditions this year. To conclude, homecoming may have been short, but our students found a way to extend the fun!
About the Contributor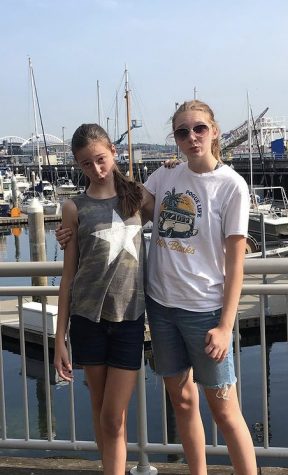 Kaitlynn Weaver, Editor
A returning writer of the newspaper team is now a sophomore at GHHS. Kaitlynn Weaver is looking forward to creating articles that are detailed and enjoyable...