How Russell Wilson's injury affects the Seahawks going forward
For ten seasons, Russell Wilson has been the center of the Seattle Seahawks organization. Drafted in the third round in the 2012 draft, Wilson beat out offseason acquire Matt Flynn for the starting job in Seattle. In these ten years the Seahawks have never had a losing record and have only missed the playoffs once. This is due greatly to Russ who has put the team on his back and taken them to two Super Bowls and won one. He has an all time record of 100-48-1 in the regular season and has made the pro bowl seven times. All of this is to say that Russell Wilson is key to the Seahawks success. On Thursday, October 7th, Wilson and the Seahawks were playing a divisional game against the Los Angeles Rams. With 7:17 left in the 3rd Russell Wilson squares up to throw a deep bomb to Tyler Lockett as he releases Rams defensive tackle Aaron Donald smacks Russell's hand. The camera follows the ball as it falls incomplete it cuts back to Russel holding his hand in anguish. What was first thought to be a "mallet finger" in his middle finger ended up being more. While the initial diagnosis of mallet finger was correct he also had a comminuted fracture dislocation both injuries were suffered to his right middle finger. While everyone hoped he would be back for week five the press released that he would be out for six to eight weeks after getting surgery. Since 2012, The Seahawks have played 149 regular season games and 16 playoff games, Russel Wilson has started every single game. This means that week 5 against the Steelers will be the end of his record breaking streak.
Geno Smith, a career backup, will be replacing Russell till he can play again. Geno came in on Thursday and immediately showed some promise he put together a couple of solid drives and ended up putting up ten points. Down by six in the fourth the Seahawks offense takes the field. With the game winning drive in his hands Geno throws an interception. The rams corner catches the game ending interception to bring the Seahawks to a pathetic 2-3. Although it ended in sad fashion Geno showed some promise which keeps me optimistic for the coming weeks. Our next six games are against the Steelers, Saints, Jaguars, Packers, Cardinals, and the football team. I think the Jaguars are a free win sitting at 0-5 on the season there is no reason for us to lose this game. The Football Team should also be an easy win while they are 2-3 their wins came from very close games against the Falcons and Giants. In conclusion I think that Geno will lead us to 3-3 with wins against the Steelers, Football Team, and Jaguars. If Geno is able to go .500 I think we will still have a chance at the playoffs.
About the Contributor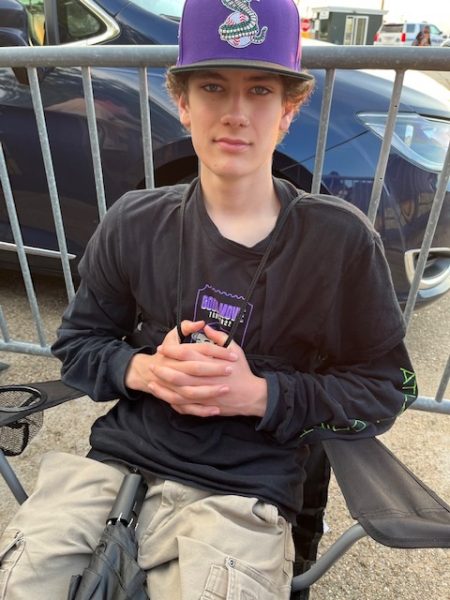 Jonah Eilers, Writer
A junior at GHHS, Jonah Eilers is excited to write for the Gig Harbor High School newspaper. He is hoping to write about various things including sports,...