Chicago Sky: The New Champions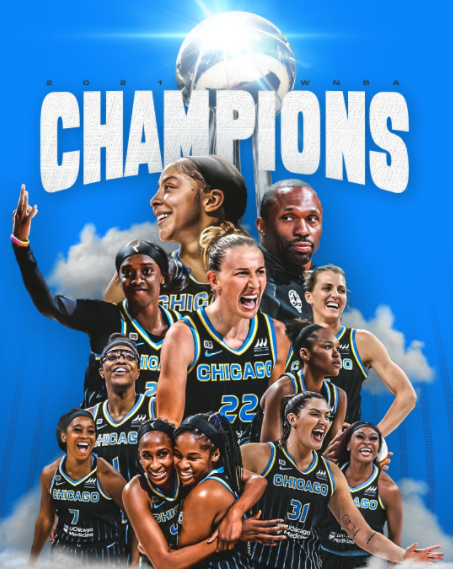 Chicago Sky just won their very first championship in Phoenix, AZ on October tenth. It was a great moment in WNBA history and although Phoenix Mercury fought hard, Sky was in it to win it. They got to the championship by winning against Connecticut Sun wh was ranked number one. The final score of the finals was 74-80. Courtney Vandersloot led the Sky team with nineteen points, four rebounds, and four assists. More runner ups include Kahleah Copper who had eighteen points, six rebounds, and two assist; and Candace Parker, with seventeen points, nine rebounds, and seven assists. Parker who won a title even though it was her first year with the team, fought very hard, and Stefanie Dolson was also dominant scoring fourteen points, including a pair of three pointers. Although the Sky team has been to the finals before, they've never won. Back in 2014, they had the eighth-best record in the league and they faced off, of course, Phoenix Mercury in the finals who beat them. Now they have their first championship trophy and are the best team as of now, in the Eastern Conference. They are coached by James Wade, and their colors are sky blue, yellow, black, and white. Vandersloot, Allie Quigley, and Diamond Desheilds won the All Star Game skills challenge. "I like the WNBA because it's actually interesting to watch, and they work really hard." (Natalie Flick 10). I play basketball, and I've traveled to Chicago many times for tournaments. Whenever I go, my team and I usually catch a Chicago Sky game. That's why I was so surprised they won this year. The only times I have watched them play, they lost. But I've even met some of the players, and it's great that for the first time, these women won the finals. Hopefully these ladies continue to do great things, but a huge congratulations to Chicago Sky, the new WNBA champions.
About the Contributor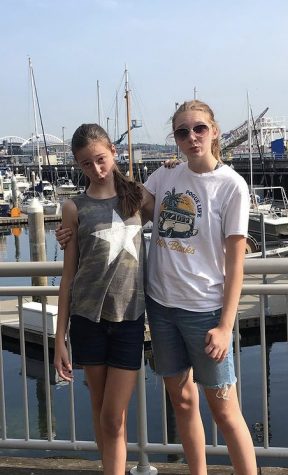 Kaitlynn Weaver, Editor
A returning writer of the newspaper team is now a sophomore at GHHS. Kaitlynn Weaver is looking forward to creating articles that are detailed and enjoyable...