The Inspiring Speaker
Last week the schedule was all messed up due to state testing makeups. However, sophomores were excused from testing, so instead we had a motivational speaker and games. This was interesting so to speak, everyone was confused on where to go and we had to sit for hours which was really uncomfortable. I loved the motivational speech, I thought he was really cool and he had a very interesting story to tell. He did a good job keeping us engaged and cracked a joke every once in a while. The games afterward were really weird and I didn't see how they related to the speaker. We got into groups of 4 and played a game called trains where a staff member would call out a command and we had to do a certain rotation. It was very odd. The next day we did a game where we sat down and stood up when a statement applied to up. It was really cool to see other people who felt the same way as I did. Just knowing I wasn't alone was nice for me and probably a lot of other people. We also got in groups and wrote down things people have said to us that we don't like and things that we do. Mia Bragg (10) stated, "I really liked the motivational speaker, Tevin Lucas, but the following activities felt like a waste of time." I do agree, we could've used that time for something better. Rachel Hileman (10) also attend the assembly, "The speech was really inspiring and I enjoyed it, but the games were stupid, not a fan." Seems like there's a trend here. Maybe next time we can keep the speaker and take out the games. After this experience, there was a lot more positive energy in the school!
About the Contributor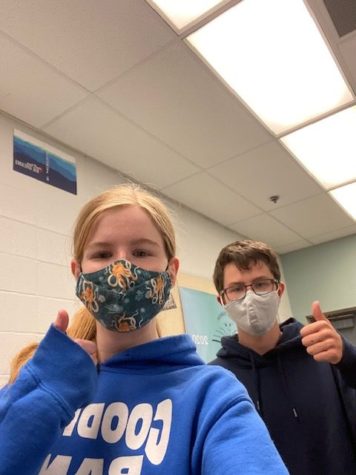 Natalie Flick, Editor
Returning member of the Newspaper Staff, Natalie Flick is a sophomore at GHHS. Flick is excited to be a writer and editor, with the goal of creating amazing...