Seattle Sounders are Crushing the Competition
Seattle's very own "Seattle Sounders" soccer team is having an amazing season so far. They are currently at the top of the western conference with a total of 57 points. With 17 wins, six ties, and only six losses they will be tough to catch up to. "I don't even watch that much soccer but I'm happy that the Sounders are doing good and it's cool. I'm happy that Seattle is doing well," says Jonny Windham (10). It may look like they're doing great on paper, but that doesn't mean they haven't had to overcome a lot of adversity. Starting goalkeeper, Stefan Frei developed a blood clot in his sprained knee that he had previously injured in their 1-0 win against the San Jose Earthquakes. Back up goalkeeper, Stefan Cleveland has had to play every game since, up until very recently. "Stefan Frei really embodies what I hope to be in my future," states Jonah Eilers (9). "His morals that he shows out on the pitch really reflects on what I feel I need to be successful at." Stefan is an inspiration to many and we thank God for his speedy recovery. Frei also collaborates with the brand, "West Coast Goalkeeping" which sells goalkeeper gloves, apparel, and many other kinds of goalkeeper accessories. Many other players on the team are currently, or have been, injured this past season for example Nico Lodeiro, Jordan Morris, Chad Marshall, Will Bruin, and quite a few others. It can be really difficult on the team as a whole, when their friends and teammates are going through hard times.
Not only are the Sounders playing amazing this current season, but they also have earned some clout from previous years as well. Seattle has won the Major League Soccer (MLS) Cup two times, once in 2016 and once in 2019. They also settled for second place with an unfortunate loss in the 2020 MLS final against Columbus. They have won the U.S. Open Cup four times, and the Supporters Shield once so far in 2014. Let's hope that our Seattle Sounders continue playing fantastic this season and we'll support them on their way to the MLS finals this year!
About the Contributor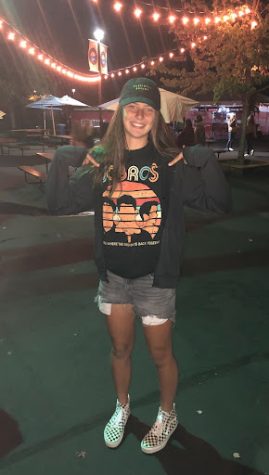 Morgan Weaver, Reporter
New to the newspaper team, Morgan Weaver is a freshman at GHHS this year. Weaver loves to play soccer, hang out with her family and friends, and watch...