Football Senior Night
Gig Harbor outlasted River Ridge, 28-6, in an exciting game to cap off the regular season for Gig Harbor. The ceremonies started with each senior football player getting recognized before the game. This year's senior football players are Hudson Cedarland, Kael Probst, Isaac Gary, Gavin Robinson, Brian Wheelus, Cole Rushforth, Ryan Pickles, Rylen Lopes, Parker Born, Jacob Decker, Connor Tanksley, Sam Baker, Blake McCormick, Brady Wightman, JJ DeSanto, and Ty Berry.
At halftime, the seniors from the cheer team and dance team were also acknowledged with flowers and messages from their family. As for the game, the Tides dominated. Hudson Cedarland (12), the Tides' do-it-all superstar, had a big game, scoring 2 touchdowns in the final home game of his high school career. The WSU football commit commented on the game, saying "It was a great way to end the regular season and I'm thankful for all the games and memories shared and played with my senior boys. Roll Tides forever!" For many seniors, it was an emotional final game. "Being out there on the field I grew up playing on my whole life with my best friends one last time was one of the most memorable moments of my life. Being able to play alongside these amazing people and athletes these past four years has been a true blessing and I'm beyond grateful for all the memories we've made together," said Jacob Decker (12).
The fans were treated to an exciting game, and the Tides got to show the home crowd what they were made of one final time this season. "My favorite moment was running on the field for the games with my teammates on my side. Football may end, but the bond will not," said Gavin Robinson (12). Gig Harbor will be in the state playoffs this year, let's hope we can cheer them on to a win against Mt. Spokane!
About the Contributor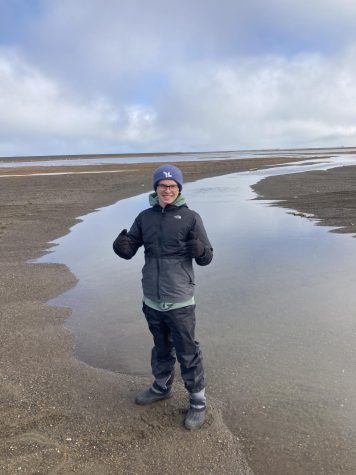 Jonny Windham, Editor
A senior reporter, Jonny Windham is in his 4th year writing and 3rd year editing for The Sound. He hopes to write many quality articles that capture an...