JV Boys Basketball
The junior varsity basketball team is doing well so far right now having four wins and only one loss. Even though their first game against South Kitsap High School didn't go they way we wanted to, they came back winning their next four games against Aberdeen, Timberline, Central Kitsap, and Mount Vernon. Joshua Dunham (10), in the 3 position on the JV team, expresses his emotions about the first game. "We lost and it kind of sucks to lose. What I am looking forward to? I'm looking forward to winning." It turns out Josh got his wish. The roster includes two juniors, and ten sophomores. Carson Griffin and Tony Voves are the only juniors, while the sophomores include Logan Parish, Drake Matthies, Noah Jordan, Jordan Morris, Ryland Heckman, Ben Stevens, Josh Dunham, Owen Longano, and Benji Park. The Peninsula game is coming up on Wednesday, and let's hope we can pull out another win. Coach Shepard is a new coach this year, and it looks like he is leading this team in the right direction. Benji Park (10) said "I think the season has been great so far and I'm very excited to see where it goes." The JV team is very well balanced, and we're all committed to the team which makes playing together a lot more fun. Benji and Drake both swing for varsity, and they are enjoying it. They get a lot of playing time during their JV games, and they are working their way up. Although they haven't gotten playing time on varsity yet, they are getting experience and we're hoping one of these games coming up they will play a game or two and show off their skill. On the game on Saturday, a valuable player Owen Longano aka "Owentime" got a concussion after slamming head-on into an opposing player. We are hoping he gets better and we wonder how this will impact the team going forward. Even though varsity is usually the team to watch, come early and catch a couple of JV games and cheer them on.
About the Contributor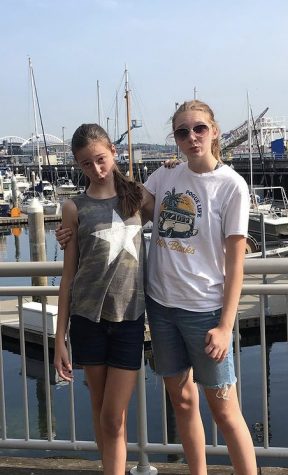 Kaitlynn Weaver, Editor
A returning writer of the newspaper team is now a sophomore at GHHS. Kaitlynn Weaver is looking forward to creating articles that are detailed and enjoyable...