Lady Tides Win Big at Timberline
Gig Harbor High School's Lady Tides played amazing in their game against Timberline High School on Wednesday, December eighth. The final score ended up being a huge blowout at 67-49. Taylor Schwab (10) was the highest scorer of the game with 20 points. Riley Peschek (11) got the second most points at 16. Next, Olivia Paul (11) had 13 points in the game. Lastly, the fourth place point scorer, Tia Berry (12), scored 9 points, sealing the score. The game was very intense in the beginning, but as the game went on, the Lady Tides found their momentum, and drained several points, securing their place as the winner of this matchup. Kaitlynn Weaver (10) said, "We did really well for our first game as a team, and we are doing very good so far this season. There is a lot of potential with this group." We are all looking forward to seeing what the group has in store for us this season. Let's hope we have another state title in store. So far, the girls have one state title from their win in 2018, and with these girls, without a doubt we have another on the way. "This team is really good and has a lot of potential but personally, I think they should let Kaitlynn Weaver play more. I think she will bring a lot to the team," stated Jonny Windham (10). There are a few people from JV that have been brought up to varsity and haven't been getting a lot of playing time, but we are hoping to see more from them soon, and they will hopefully continue the Tides legacy. 
About the Contributor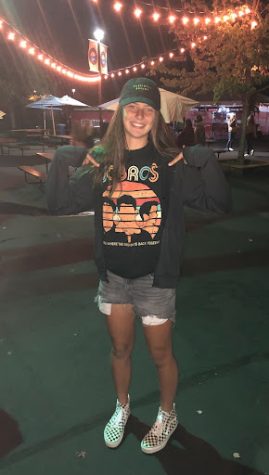 Morgan Weaver, Reporter
New to the newspaper team, Morgan Weaver is a freshman at GHHS this year. Weaver loves to play soccer, hang out with her family and friends, and watch...