Happy Holidays
It's safe to say that not one person at Gig Harbor High had a good sleep the night before the first day back. Students' sleep schedule was entirely turned around, and it got to the point where people were getting to sleep at 4am, and waking up at 2:00 in the afternoon. The break was full of excitement due to the fact that the legendary movie Spider-man No Way Home came out to the theaters on December 17th, and there seemed to be a white Christmas throughout Gig Harbor. Not to mention all of the fun vacations students went on. New Years was exciting as well, and it was full of people celebrating and embracing 2022. It's marvelling that the unhinged year of 2020 is now two whole years ago. Spider-man was enjoyed by fellow Marvel fans all over the country – and the twists made history. Most of the second week of winter break was filled with slick roads and cold hands. Gig Harbor was full of beautiful snowy scenery for more than a couple days, and students made the most of it by sledding and skiing. Jonah Eilers (9) says "The powder in the PNW has been wonderful recently coupled with relatively good weather has made these early season days amazing." He went skiing at White Pass and Timberline; one of the many students that spent their time skiing over break. Rachel Hileman (10) was a person in the crowd that went to the Madronna Golf Course to sled when it snowed. "We ended up breaking the sled! We had fun throwing snowballs and I got snow all over my face. It was a fun day!" Adam McConaughy (10) witnessed the new Spider-man movie that made history. "Literally insane it blew my mind," he said. It's pretty certain that not many people are excited to get back to school, but people are focusing on their New Year resolutions and are excited to see what 2022 has to offer.
About the Contributor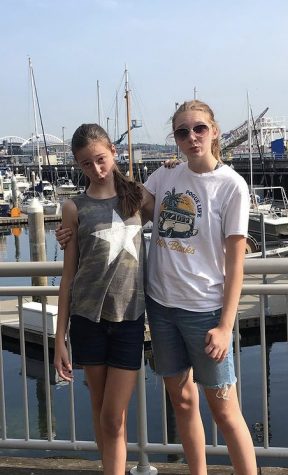 Kaitlynn Weaver, Editor
A returning writer of the newspaper team is now a sophomore at GHHS. Kaitlynn Weaver is looking forward to creating articles that are detailed and enjoyable...