Hygge Holidays
Gig Harbor High School's Tide Time has come up with a new project for the students. The staff have been trying to make this school feel more warm and cozy with an overall "christmas vibe." They ended up deciding to organize a door decorating competition. The class with the door that best represented the word "hygge," wins the challenge and a pizza party at the next tides time. Hygge is a Danish word that means "a quality of coziness and comfortable conviviality that engenders a feeling of contentment or well-being." Class doors should represent the warm and cozy feeling you get during the holiday season and hopefully, infect the GHHS community with some holiday cheer. "It really brought together a sense of family within the school community and its various students," states Jonah Eilers (9). The categories they were being judged upon were Best Adaptation of a Movie, Best Recognized Holiday Celebration, Best use of Comedy, Best use of Props, Best Single-Door Display, Best Wrap-Around/Wide Display, Best Example of Hygge, Best Recognition of Students/Staff, and Best Overall Winner. The winners (In order), were Ms. Rosson, Mr. Cassidy, Mrs. Roland, Ms Stephens and Ms Yeaman, Mrs. Munkres, Ms. Berkey, Ms. Hupper, Ms. Kennedy-Floyd, and Ms. Hupper was the overall champion. Mr. Cassidy's theme was "Christmas around the world." The design featured a christmas tree with pictures of different cultures celebrating their own version of the holiday season as the ornaments. "Both the theme and idea of the tree were very creative. It was an interesting approach that I personally wouldn't have thought of. I definitely haven't seen something like that before," says Kaitlynn Weaver (10). Overall the door decorating was a success. It definitely added to the holiday spirit during the last week of break and the students enjoyed the activity during tides time. 
About the Contributor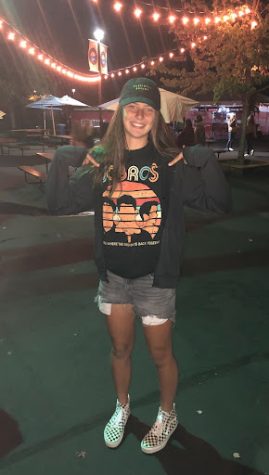 Morgan Weaver, Reporter
New to the newspaper team, Morgan Weaver is a freshman at GHHS this year. Weaver loves to play soccer, hang out with her family and friends, and watch...