What Are The Best Fries In Gig Harbor?
French fries are a major delicacy in the United States today. Our town of Gig Harbor is no different, as we have five fast food restaurant chains that serve french fries here. In this article, I'll rank each restaurant's fries.
5. Dairy Queen
Dairy Queen is more known for their desserts, and for good reason. Kaitlynn Weaver (10) said, "Literally no one goes to Dairy Queen to get actual food, they go for the Blizzards." These fries are clearly the worst of the bunch. They were soggy and lukewarm. While it had a decent flavor, the fries had a mealy texture and weren't salted enough.
4. Carl's Jr. 
Carl's Jr. makes some of the worst fast food known to man, but their fries are honestly decent. They were hot enough, and had a good crunch. There were still some setbacks, again it was a mealy texture and the flavor wasn't amazing.
3. Burger King
I've never really eaten at Burger King so I didn't know what to expect when I bit into one of those tasty fries. The texture wasn't the best, but better than the previous two fries. They were a little too hot, but it compensated with a great flavor, crunch, and wonderful seasoning.
2. McDonald's
McDonald's stands as one of the best and most popular restaurants today. Their fries are very, very good but not quite at the top. It was perfectly heated, it had an amazing flavor, and was salted perfectly.
1. Taco Time
Taco Time's Mexi-Fries are the absolute top tier. Now Karen, I can already hear you through your screen saying, "they're not real fries," when they literally say FRIES on the name. Not to mention they taste delicious, with a beautiful crunchy outer layer, and a soft potato inside. The fries are absolutely exquisite when dipped in ketchup, and they're always heated perfectly.
About the Contributor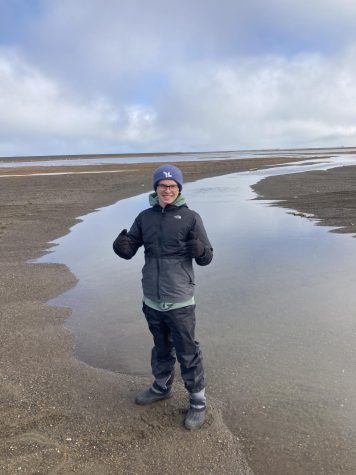 Jonny Windham, Editor
A junior reporter, Jonny Windham is in his 3rd year writing and 2nd year editing for The Sound. He hopes to write many quality articles that capture an...