Snow!
The day after Christmas Gig Harbor was hit by a snowstorm. Gig harbor is not totally used to the snow so this was exciting. I woke up on December 25th to my neighbor facetime me to look outside. Everything was white and magical We got about 4 inches of snow, may not seem like a lot but perfect for a snowman and sledding. These are kids' top favorite things to do in the snow except maybe eat it. Personally, I live right next to the Madrona golf course which has lots of hills and even ponds that freeze over. As soon as I saw the snow I gathered my gear and got ready to go outside. We headed to the golf course and found the best hills that were fast and had jumps. Someone had built a huge jump on one of the hills. We were out there for hours. We even broke off the ice on the pond and threw it on the pond and it broke and slid making the most satisfying sound. My neighbor Ella Sappington (9) said, "The snow was awesome, I always enjoy it when it snows." The next I came back with Rachel Hileman (10), she broke her sled going on the jump. We were out there for a while and had a lot of fun. Then I went back with Jonny Windham (10), Kaitlynn Weaver (10), and Morgan Weaver (9), this time I fell in the pond not my greatest moment. Jonny Windham (10) said, "The hills were mid" Rachel and I attempted to build a snowman but it looked more like a mountain, we even had a snowball fight and later some hot chocolate. Snow days are always full of fun and making new memories I hope it snows again in February! What did you do during the week of snow? 
About the Contributor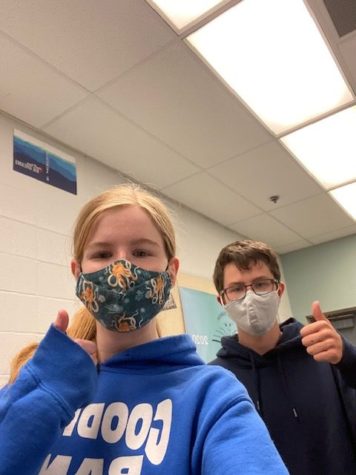 Natalie Flick, Editor
Returning member of the Newspaper Staff, Natalie Flick is a sophomore at GHHS. Flick is excited to be a writer and editor, with the goal of creating amazing...