Student Spotlight: Colin Nelson
Colin Nelson is a freshman at Gig Harbor High School. He is accomplished in school having great attendance records and good grades. Along with in school achievements, Colin does many things outside of school. He said "outside of school I enjoy activities like baseball, basketball, and many others." Colin is a proud member of the Gig Harbor High School basketball program. Being a freshman, Colin is on the C-team. When asked about the team he said, "It's a good group of boys, we all enjoy each others company and work together well." He also added that the C-team "is doing good, we have only four losses and twelve wins." Colin is 6′ 3, so he primarily plays in the post at the four or the five. He is doing good this year averaging about eight points, five rebounds, and three assists. When asked about his future in basketball, he said "I hope to stay at Gig Harbor High School for my whole basketball career. I'm hoping to be on Junior Varsity next year and Varsity junior and senior year. Besides basketball Colin plays baseball. Colin plays on a baseball team called the Sea Dogs right now. He said, "when spring comes I am hoping to play for the Gig Harbor High School program while staying with the Sea Dogs." Colin plays two positions. One being pitcher and one being center field. He said "I love pitching. It fuels my adrenaline because I feel like I'm the most important person on the field and that the whole team is riding on my back." When asked about how he handles the pressures of pitcher he said, "I just don't let it affect me, whether its full count in a close game or a practice… to make it in baseball you really have to have a kind of killer instinct." Overall, Colin is part of Gig Harbor's bright future in both baseball and basketball.
About the Contributor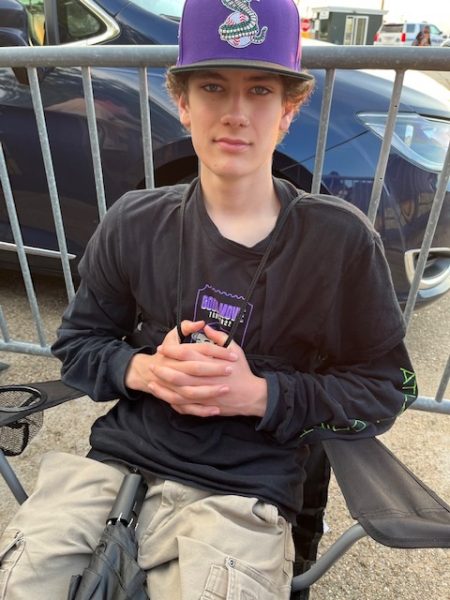 Jonah Eilers, Writer
A junior at GHHS, Jonah Eilers is excited to write for the Gig Harbor High School newspaper. He is hoping to write about various things including sports,...