An Interview with Coach Landram
Head basketball coach Mr. Landram is one of the most prominent and well respected coaches at our school.  He recently reached a huge milestone of 100 wins, and the students here at Gig Harbor are proud of our team and its accomplishments. "I'm happy for Mr. Landram. He's always been such a nice guy and an even better coach," said Kaitlynn Weaver (10).  Varsity basketball player Nic Fortney (11) said, "Coach Landram has knowledge on basketball like no one else and he's been a major influence in the student and basketball player I am today." Let's get to know Coach Landram and how he has impacted our school for the positive.
Where did your basketball career begin?
"I started playing basketball in the second grade. I played HS and went to the Naval Academy Preparatory School before transferring and eventually finishing my career playing at San Jose State University."
How long have you been coaching for?
"This is my 16th season as a head basketball coach. I was the Head Men's Basketball Coach at Olympic College for 7 seasons from 2002-2010. I took three seasons off before becoming the head coach here at GHHS the past 9 years."
What inspired you to start coaching?
"I love the game of basketball and competing."
What's the best part of your job?
"Working with the athletes, helping them and watching them improve and become successful."
How do you like having your son on the team?
"I enjoy working with my son. I didn't get to spend as much time as I would have liked with him when he was younger at times as I was gone coaching college basketball. I've really enjoyed just seeing him everyday and watching him work hard with his friends."
How proud are you of your hard-working team?
"I'm very proud of our team, how hard they are working, and their effort to continue to improve each day."
How long do you plan to be a coach?
"No timetable. I take each day as a blessing."
The Tides have their Senior Night game tonight at 7 PM against Yelm. Show up and support our senior basketball players. Go Tides!
About the Contributor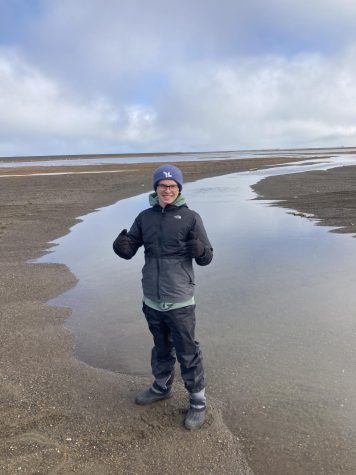 Jonny Windham, Editor
A senior reporter, Jonny Windham is in his 4th year writing and 3rd year editing for The Sound. He hopes to write many quality articles that capture an...