A look to the future for the Seattle Seahawks
After a disappointing season the Seahawks are showing all the signs of heading into a rebuild. Last season the Seahawks went 7-10 finishing last in the division and missing the playoffs. The teams troubles were due too many things like a Russell Wilson injury, choking late game, and some questionable coaching. After a season filled with struggles the Seahawks organization has decided to blow it up and look to be heading into a rebuild.
Last week the Seahawks separated from the greatest offensive player they have ever had and arguably the greatest defensive player they've ever had. Those two players being Russell Wilson and Bobby Wagner. Russel was traded to Denver for a haul of picks along with a trio of solid players. The trade details exactly are a 2022 first round pick (no. 9 overall), a first round pick in 2023, two second round picks one being the no. 40 this years and an undetermined one next year. Along with the picks the Seahawks got tight end Noah Fant, defensive lineman Shelby Harris, and quarterback Drew Lock. While it is sad that we lost Russell this was a great trade which will fund our rebuild for years to come. As for cutting Bobby Wagner cut it was purely a cap fueled cut. Wagner was third in the league in sacks this year behind Foye Oluokon and Seattle's own Jordyn Brooks. While Wagner's athleticism is deteriorating he is still an amazing player, the loss of him will definitely hurt the Seahawks. Cutting Wagner saved the Seahawks 16 million in cap space this year, although Wagner is a great player the cap cut was worth losing him.
Free agency isn't over yet so we might get someone but for now the 2022-2023 season isn't looking good for the Seahawks. I think we will rock with Drew Lock at QB this year. Having Lock as our starter limits the capabilities of our offense, that coupled with a questionable defense makes me worry that we will be a bottom ten team next year.
About the Contributor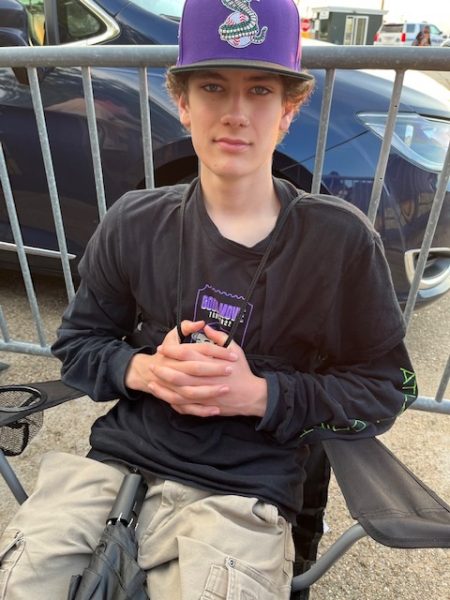 Jonah Eilers, Writer
A junior at GHHS, Jonah Eilers is excited to write for the Gig Harbor High School newspaper. He is hoping to write about various things including sports,...