A Look Back on My Bad Takes from Before the NBA Season
At the start of the NBA season I wrote an article called "21/22 NBA Playoff Predictions", with the season over I'll be looking at what I got right and what I got wrong. Looking at it now you would see a plethora of bad takes, my worst being that I predicted the Lakers to be the two seed and the Jazz to be the one seed. Preseason these two teams were viewed as contenders that would contend for the championship, for the Lakers this couldn't be further from the truth. The Lakers abysmal eleventh seed finish was due to many reasons like injuries, bad role players, and contrasting play styles. While it would be viewed a bad take now, my lakers take was very reasonable at the start of the Season. My Jazz take was a much hotter take than my Lakers take. Last season they got the one seed but got bounced by the Clippers in the West semifinals. I thought that Donovan Mitchell, Rudy Gobert and the rest of the team would continue to produce at a similar level along with players like Jordan Clarkson to continue to grow and off-season acquisitions like Rudy Gay and Hassan Whiteside would be good additions. While some of these proved to be true, the Jazz faced a lot of problems throughout the season. The biggest problem, which has been shown greatly in the playoffs, is their abysmal perimeter defense. Despite having a 3-time Defensive Player of the Year award winner in Rudy Gobert, their defensive rating ranked 14th in the league. While this isn't horrible, it's one of the biggest reasons the Jazz fell from the first seed in 2021 to the fifth seed in 2022. The Jazz also look to be getting bounced in the first round, leading me to believe they will blow it up this offseason. The core of Mitchell and Gobert will never have a real chance of winning a championship. I think they should blow the team up this offseason and seek to get young players to build around.
About the Contributor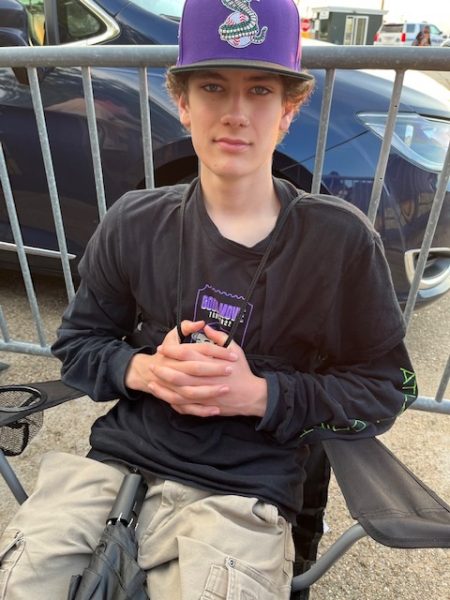 Jonah Eilers, Writer
A junior at GHHS, Jonah Eilers is excited to write for the Gig Harbor High School newspaper. He is hoping to write about various things including sports,...