Student Spotlight: Angelo Odom
Angelo Christian Odom is a freshman at Gig Harbor High School. He has many hobbies like sports, music, and video games. Angelo is on the football team here at Gig Harbor, where he plays defensive tackle. When asked about his drive to play football he said, "I have always loved football." He went on to say, "I love to compete and represent my school." Angelo also said, "I'm a big guy so I naturally gravitated towards defensive tackle." Apart from school sports, Angelo plays basketball for fun. He says he "just messes around and shoots," along with "[playing] some pickup games." Along with playing basketball, he is an NBA enthusiast. Angelo is commonly seen in his various Lakers jerseys around the school. He boasts an impressive jersey collection including Shaquille O'Neal, Kareem Abdul Jabbar, Steph Curry, and many more. Despite the common Lakers jerseys, Angelo is a Warriors fan day in and day out. He says, "right now Klay Thompson is my favorite player along with Damian Lillard, Steph Curry, and Andrew Wiggins." Angelo also plays NBA 2k which is the main basketball video game. When asked about what he likes about 2k he said "I love 2k because it taps into my love of NBA but also feels like I'm the one playing which is why I like it more than watching basketball sometimes." On a different note, Angelo plays Elden Ring which is a vastly different game than 2k. Elden Ring is an action game that takes place in the "Lands between." Angelo said it was similar to Dark Souls but has a much better storyline. When asked about this storyline he said, "The Elden Ring is a magical object that brings prosperity and eternal life to to the lands between, the game takes place after the elden ring has been shattered into many pieces called Runes, in the game you try and get all the runes to become the sole leader of the lands between".  Angelo plans to "beat the game this summer" which might be hard for such a busy guy.
About the Contributor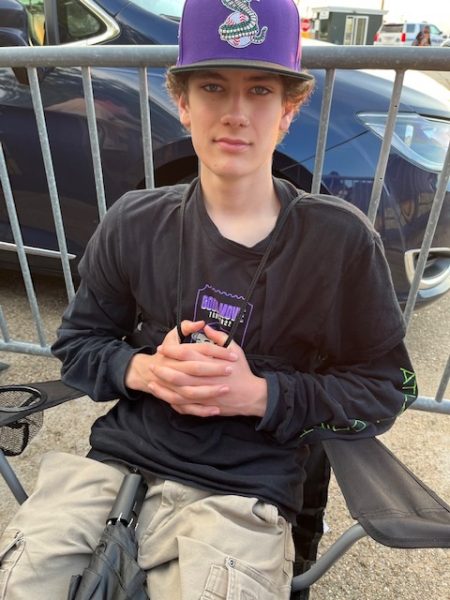 Jonah Eilers, Writer
A junior at GHHS, Jonah Eilers is excited to write for the Gig Harbor High School newspaper. He is hoping to write about various things including sports,...