The Applebee's Culture at Gig Harbor High School
Over the past year, the local Applebee's in Uptown has become a popular hangout spot for Gig Harbor students. Many will flock over to the "Bees" after a basketball game, football game, or just randomly on the weekends. It's definitely an odd phenomenon, as Applebee's has long been associated with average food, a tacky atmosphere, and generally bad service. "I enjoy the memories I can make there, but I dislike that I have to pay every time," said Ben Miller (10). Among the frequent faces seen is several members of our boys' basketball team.
Applebee's is a casual dining chain founded in Atlanta, Georgia in 1980. It has about 1,500 locations all over the world in 16 different countries. They focus on versions of food you could find at a local American grill and bar, such as ribs, wings, burgers, salads, and pasta. Applebee's had always had affordable prices as well, which might make it a big draw for high schoolers.
The main reason why Applebee's has become the big hangout place is simple: Everyone goes there. On some nights it can just feel like a fun community with a bunch of people from the school. Recently, it has become a hotspot after basketball games, and that's when it can be a bit crazy. Several members of the team usually will show up after a big win, and people will always be hanging around them. Many will remember the fun time they had on a Friday night at Applebee's because of the people. Max Potashnick (10), an avid Applebee's enjoyer, said "I like going to Applebee's to make memories with my friends, and I am a big fan of the boneless wings." There's just enough good food to make it worthwhile, and the memories stay there forever. It will forever be weird to a lot of people that Applebee's is the cool place to be, but it is what it is, and there's no changing that for the foreseeable future.
About the Contributor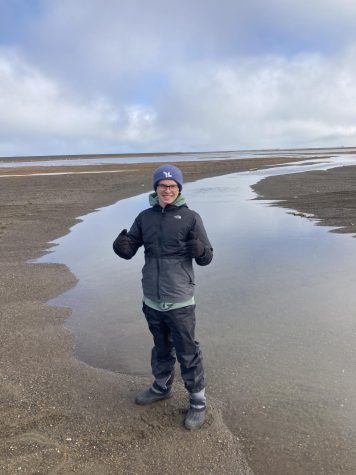 Jonny Windham, Editor
A senior reporter, Jonny Windham is in his 4th year writing and 3rd year editing for The Sound. He hopes to write many quality articles that capture an...