Fish Basket preview: Boys look to dominate, Girls look for revenge
The twice-yearly "Fish Basket" is an important event at both Gig Harbor and Peninsula. It feels like half the town will show up for these great rivalry basketball games between the Tides and Seahawks. This year, the boys will be playing on Thursday night at GHHS and the girls on Friday night at PHS.
This 18-2 boys Tides team has been one of the program's best in recent memory. They did have a tough week last week, losing to powerhouse Timberline at home and then having to come back against a well-coached Capital team on the road, but they bounced back with a solid win over North Thurston. Will Landram and Luke Browne have continued to be the dynamic duo all year, lighting up gyms with big dunks and deep threes. Transfer Kevaughn Harvey has been a revelation, bringing a much-needed athletic spark on both ends of the floor. Christian Parrish is continually one of the most underrated players in the entire South Sound Conference, with quality defense and a clutch factor most players can only dream of having. Against Peninsula the last time around, Gig Harbor thrashed them by forcing turnovers and nailing deep threes, obliterating their rivals 76-30. Peninsula simply does not have the discipline to keep up with Gig Harbor's bruising defense and constantly moving offense. Don't expect an upset Thursday night, especially against a commanding home court advantage the fans provide. "They bring an atmosphere like no one else," said forward Nic Fortney (12). "When teams come to our court it's definitely a struggle for them to deal with our fans, especially Ryan Shipley."
The Sound prediction: Gig Harbor 81, Peninsula 36
The Lady Tides have fought their way to a 12-7 record, even while facing some adversity along the way. "I think we've still been able to compete because we've had both starters and underclassmen stepping up and becoming vital parts of the team," said forward Abbie Hunter (11). Both Hunter and star senior guard Baylee Young both suffered ACL tears over the summer, and were unable to compete this year. However, Gig Harbor has still been one of the best in the SSC, behind some dominant play. Riley Peschek has been very outstanding, topping 20 rebounds several times and is a consistent double-double playmaker. The guard duo of Taylor Schwab and Olivia Paul has torched defenses with good passing and smooth jump shots. They're coming off of two tough losses against 4A machine White River and league rival North Thurston, but are primed for an upset of the 16-3 Peninsula Seahawks. The game might come with some bad blood after controversial events happened last time around, but expect both teams to bring their best.
The Sound prediction: Gig Harbor 62, Peninsula 60 (OT)
Show up and support your Tides!
Boys: Feb 2nd at GHHS, JV and C @ 5:15 and Varsity @ 7
Girls: Feb 3rd at PHS, JV @ 5:15 and Varsity @ 7
About the Contributor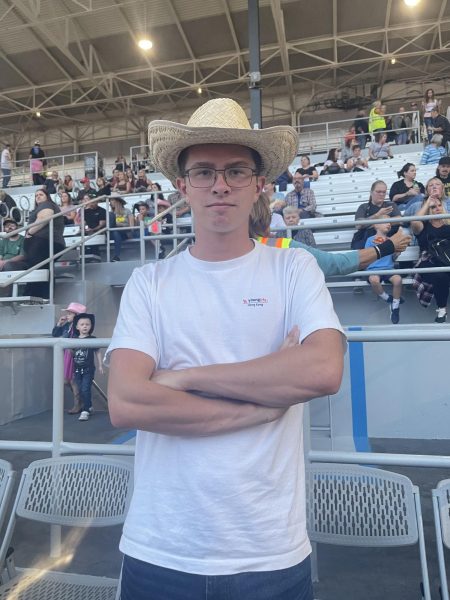 Jonny Windham, Editor
A senior reporter, Jonny Windham is in his 4th year writing and 3rd year editing for The Sound. He hopes to write many quality articles that capture an...