How To: Get on a Teacher's Good Side
Hang on for a minute...we're trying to find some more stories you might like.
Do you ever feel like your teachers dislike you for no reason? Here's an idea; maybe there is a reason! Some teachers are harder to please, but most have just a few simple requirements of their students.To get a clear picture of what these requirements are, I interviewed some teachers here at Gig Harbor.
First, I interviewed Mr. Wolgemuth, who is one of our science teachers.  "What do you think are the best qualities a student can have?"  Without a second of pause, he replied, "Curiosity. Curiosity is the absolute most helpful characteristic for a science student." I then asked  "what should a student do to get on your good side?" Wolgemuth simply replied that students must "share what they know.  Be actively engaged."
The next teacher I interviewed was Mrs. Kennedy Floyd, who teaches English.  "What makes a great student?"  I asked her. She then replied, "A great student is one who cares, who puts forth effort, asks questions and doesn't give up.  A great student functions at the highest level his or her ability allows."  After a brief pause she smiled and added, "A great student has a growth mindset."  Next, I asked, "What should a student do to get on your good side?"  She listed off her requirements:  "Not be late for class, not make excuses, not be lazy, and not be… not nice!"
My final interviewee was math teacher, Mrs. Kilner.  "What makes a great student?"  She told me, "A willingness to keep trying even when things get tough."  My second question for her was, "What should students do to stay off your bad side?"  She began, "I try really hard to be fair even to students on my bad side.  Don't suck up to me to get a good grade. If I feel like you're doing this, I will be frustrated with you.  You should also respect me, the other students in the class, and my things."
So, if you want to get on the good side of your teachers, you might want to try some of the tips provided by these three faculty members. To summarize, you'll be safe if you: participate, respect those around you, be on time, and be yourself!  Remember that teachers are just people trying to do their jobs as best they can and they will be happy if you try your best.
About the Writer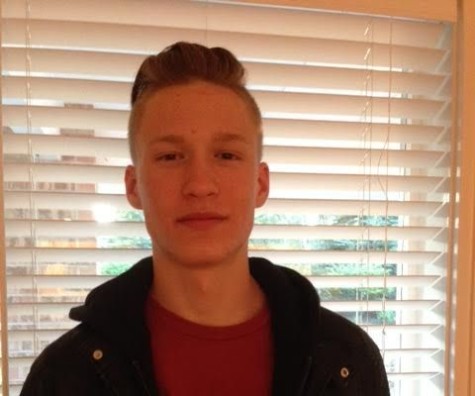 Kelly Wicklund, Writer
I am a junior and I am new to the yearbook class. When I was in 3rd grade I got 100% on all of my spelling tests, so I think I'll be a huge help in the...