Seahawks Hit Pay Dirt in Miami
Last Sunday, the Seattle Seahawks took on the Miami Dolphins in Miami, FL. The Seahawks came out victorious in the end, outscoring Miami 31-23. Russell Wilson put in yet another MVP caliber performance putting up 360 yards on 24 completions through 34 attempts, and also threw for 2 touchdowns and 1 interception. That brings his touchdown/interception ratio to 16/2 through 4 games, the best in the NFL right now. DK Metcalf continues to impress as he keeps getting wide open at least twice-a-game for a big play, or touchdown, and now leads the NFL in receiving yards, with 403 yards from the line of scrimmage. With Jamal Adams, (star safety acquired from the jets in exchange for two first round picks, a third round pick, and safety Bradely Mcdougald) out for the game with a groin injury, our secondary looked a bit lackluster at times. Bryce Forseth, a senior at GHHS this year, and Ryan Batcheller the choral arts director,  commented on this. Forseth stated "I didn't like the way we let FItzpatrick throw all over us, but I was also fine with it because of the key injuries on defense". Ryan Neal has been a surprise factor for the defense this year, coming up with an interception on his debut against the Dallas Cowboys in week three, and also one on the third play of the game against the Dolphins, which was his first career NFL start. Batcheller liked Neals performance, mentioning "You know, it's not the superbowl winning defense we had in 2013, but when I look at what we have, and the next man up type of mentality these guys bring, it wouldn't surprise me." Hinting towards a superbowl appearance is pretty big, but when you compare the start of this season to the Holy Grail of all seasons for Seahawk football, the illustrious 2013 season, it matches up quite well. The seahawks went 4-0 in their first four games, then went on to win the superbowl…Seattle currently sits at 4-0 as we wait on week 5.
About the Contributor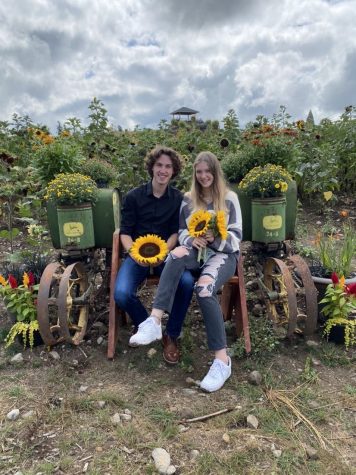 Jackson Smith
Jackson Smith (left) is a senior at Gig Harbor High School. He loves cars, music, sports, and his family. Smith is very happy and excited to write for...