Christmas in November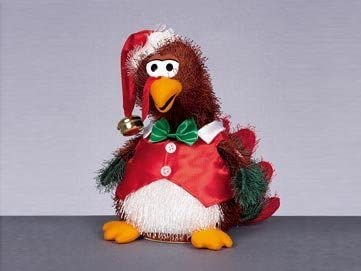 Do you think Christmas should be celebrated in November?
Some people reckon that it's best to celebrate Christmas once it's December first. That way you get to celebrate fall and give autumn some time to be in the spotlight. However, their argument has some flaws. Technically, Fall doesn't end until December twenty-first. You get all of September, October, and parts of November to celebrate autumn. You can still appreciate that it's fall, while also being in the Christmas spirit.
Other people say you should start the holidays after Thanksgiving. Morgan Kelly (10) said "I love Christmas! And though it's an unpopular belief,  I think it should be celebrated after Thanksgiving. You gotta celebrate family, gratitude, and most importantly, tasty food first!" It makes sense because you need to give Thanksgiving some time, and the holidays should have plenty of time as well. My argument is that Thanksgiving lasts a maximum of three days. Thanksgiving itself lasts only one night of having dinner with family. I only said three days because the day before Thanksgiving is full of excitement for the next day. I'll also give the day after Thanksgiving a day, because you usually eat all of the leftover food. All in all though, Thanksgiving isn't a whole month. The holidays is a time where everyone is filled with joy, there are Christmas lights and decorations everywhere, and it deserves to be celebrated as long as possible.
The rest think that it should be celebrated in November. That doesn't mean on November first you should bust out the Christmas songs and movies, (unless you want to of course.) it just means you should slowly accept the trickle of Christmas spirit coming. Listen to the Christmas commercials, drink some peppermint hot chocolate, and slowly prepare for the holidays.
Some people don't really care anyway, like Phoenix Fischer (10). He looks at it with a logical point of view. He said "I'd say that Christmas is really not too bad of a tradition. It really comes down to what you think of the holidays and their significance to you personally. A person of Native American descent, especially a Christian one, will likely not really prioritize Thanksgiving as much as the average person. They may see Thanksgiving as a negative day in history. It's all about perspective and connection, at least, that's what I think."
You also once in a while, get the people that don't celebrate Christmas at all, but we don't talk about them. What do you think about celebrating Christmas in November?
About the Contributor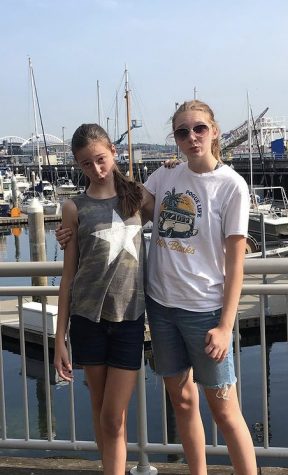 Kaitlynn Weaver, Editor
A returning writer of the newspaper team is now a sophomore at GHHS. Kaitlynn Weaver is looking forward to creating articles that are detailed and enjoyable...