League Bowling
The bowling team had a great season full of positivity. These wonderful girls have been committing 4/5 days of the week for bowling and this Thursday, January 20, 5 girls get the chance to compete in the league. Throughout the season Coach, Millard keeps track of our scores and averages them out. The 5 players with the highest average get to go to the league. The 7 girls who went were Natalie Flick (10), Mia Bragg (10), Samantha Brooke (10), Rachel Hileman (10), Kaelani Omega (10), Carly Ikei (9), and Ivy Goodkin (9). This was a great group of girls and we placed 6/8 in all! We left school during third period and drove to Silverdale. I had fun talking with the girls on the bus. When we got there we hung out for about an hour until it started. We played 3 games and 4 baker games. Our bus was late but we just hung out. Mr. Millard got us all milkshakes and they were very good. Mia Bragg (10) said, "My favorite part about league was hanging out with the team and cheering everyone on. The bus ride back was really funny and I enjoyed that a lot too." Rachel Hileman (10) said, "My favorite part was breaking my personal record and hanging out with my friends." This was a really good season, lots of memories were made and I am very proud of the team for committing their time and making this such a successful season. I enjoyed making new friends and getting to cheer people on. I love the positive environment. Hopefully next year we can have even more girls on the team and maybe we can win a few more games! If you are a girl and enjoy bowling, join! We would love to have you! Overall this season was a major success and I am really looking forward to doing this again next year.
About the Contributor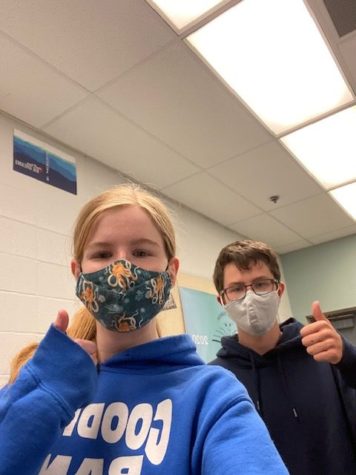 Natalie Flick, Editor
Returning member of the Newspaper Staff, Natalie Flick is a sophomore at GHHS. Flick is excited to be a writer and editor, with the goal of creating amazing...