Eastern Conference Finals Preview
its Tuesday May 17, and game one of the Eastern Conference Finals is tonight. The two teams competing are the Miami Heat and the Boston Celtics. The Heat are coming off a six game series against the Sixers where they beat the Sixers pretty commandingly despite going to six. Some would say this win isn't as impressive as it may seem because the Sixers seemed to fall apart in the last two games. All the debating behind, the Heat find themselves in the Eastern Conference finals for the second time in two years. On the other side of things is the Celtics, who just suffered through a seven game comeback victory over the defending champion Bucks. This was an incredible series that shows the Celtics are the real deal. The odds are Celtics -175 Heat +140 meaning the Celtics are favored in this series.
The Heat need Jimmy Butler to lead the team through the series. He is the heart and soul of the Heat going off for 37.5 points per game, 7.5 rebounds per game, and 5.5 assists per game against the Sixers. As you can see Jimmy is putting the team on his back, the difference in this series is that the Celtics are much better defensively than the Sixers. I think Jimmy will continue his reign of terror but the rest of the Heat will struggle. The Celtics are less dependent on their star player but will still need Jayson Tatum to put up big numbers. Both teams are great defensively, the Celtics having the defensive player of the year Marcus Smart and other great defenders like Jalen Brown and Robert Williams. These players will need to come up big to stop the Heat's offensive firepower like Jimmy Butler, Kyle Lowry, and Bam Adebayo. As for the Heat defensively they will need PJ Tucker to come up big guarding Jayson Tatum. All factors included I predict that the Heat will win in 7 behind a great series by Jimmy, Bam and PJ.
About the Contributor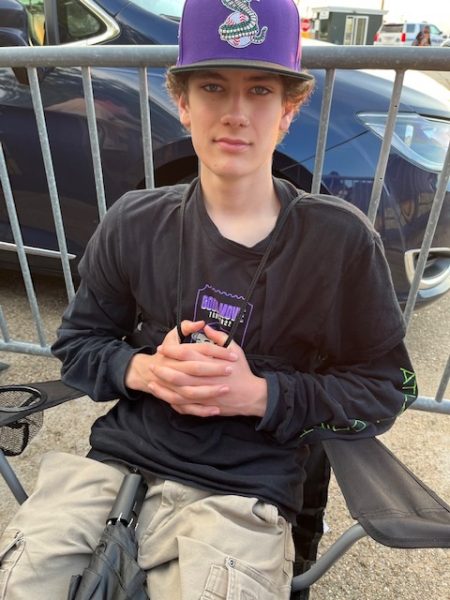 Jonah Eilers, Writer
A junior at GHHS, Jonah Eilers is excited to write for the Gig Harbor High School newspaper. He is hoping to write about various things including sports,...